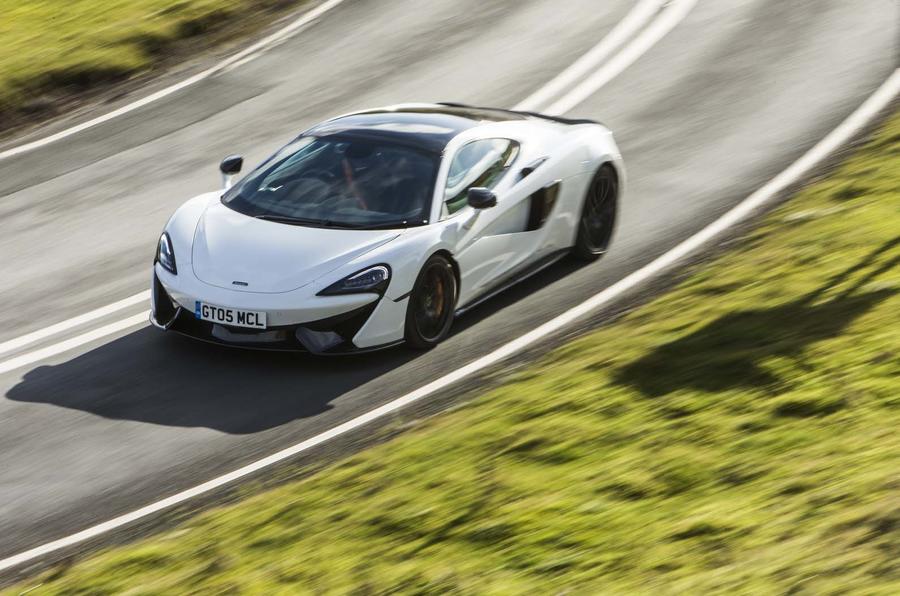 McLaren built the 570S to be a super fast 'entry-level' car and then build the 570GT to be a comfortable super fast 'entry-level' car but now they are offering a handling package for the GT version which is a little bit confusing.
Why not just buy the 570S if you want the 'handling pack' but nonetheless it is now available as an extra for your 570GT and will set you back £4900.
What does this S Handling Pack get you? Stiffer springs, quicker steering, new uprights and actuators, in addition to the more generous stability control settings from the 570S, as well as that car's steering and damper software.
Package is wrapped up by the standard fitment of hybrid road/track Pirelli P Zero Corsa tyres in place of the usual P Zeroes.
Going in to 2018, the 570GT will now be offered with carbon ceramic brakes as standard.
Personally I think this is just turning the 570GT into a 570S but McLaren are estimating that 60% of 570GT customers will choose the S Handling Pack.
Another fun fact is the 570GT makes up 80% of the 570 Coupe sales which is certainly not the case in South Africa.