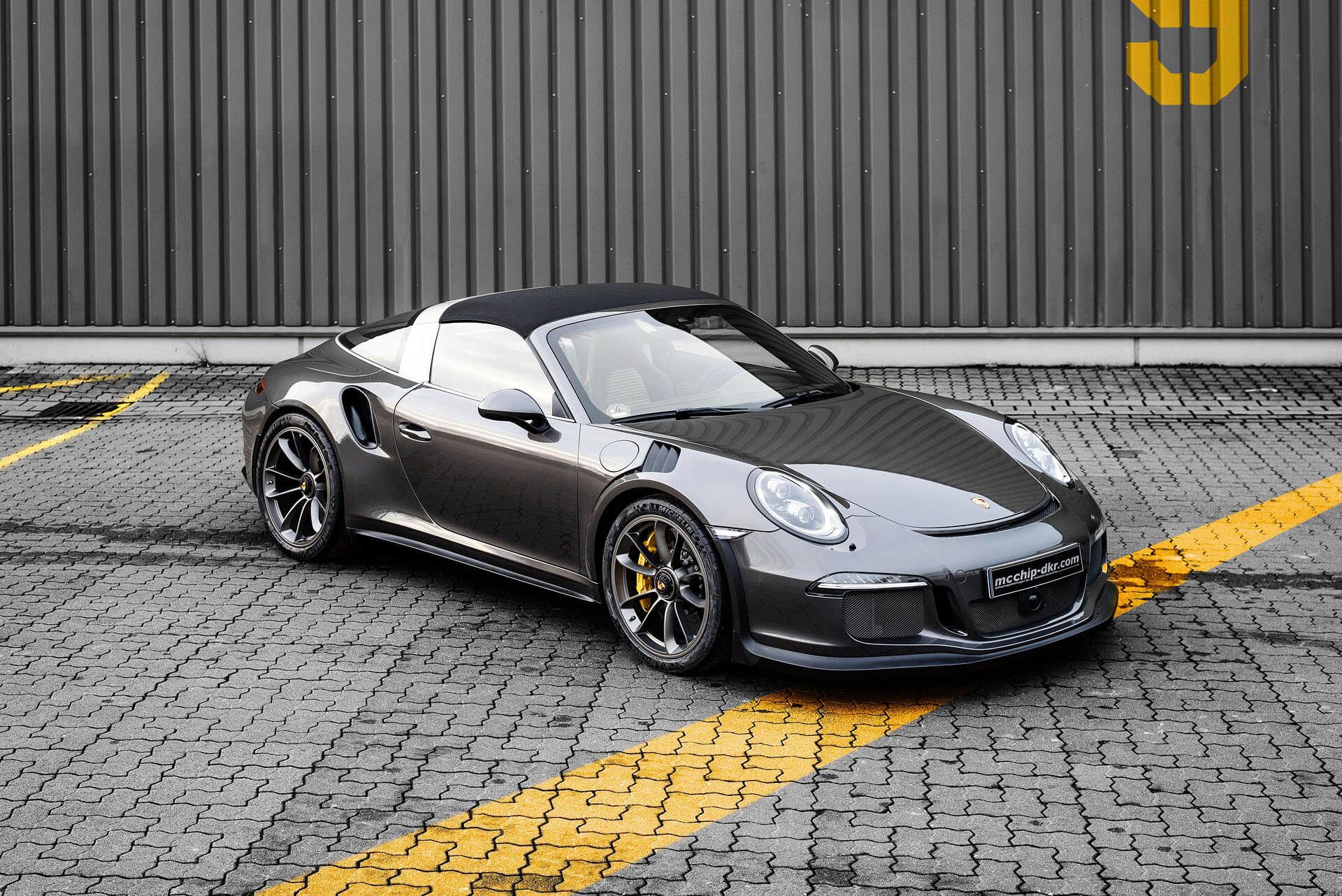 This Porsche 991 started out life as a Targa 4 GTS but that did not fit the bill for some owner so he called upon the services of mcchip-dkr to transform it into something very unique.
It has been aptly called the Targa GT3 RS and just by taking one glance at the image above you will know why.
Complex body modification was required to suit the original Porsche GT3 RS parts but they didn't simply fit it with these parts as they also modified the engine, updated the interior, fitted a KW height adjustable spring set, installed a flap exhaust system and widened the front axle.
They tinkered with the 3.0-litre turbo engine from the Targa 4 GTS to closely match the standard performance of the GT3 RS. After the performance upgrade, which includes a software optimization and flap exhaust system, the engine power increased to 485 hp and 585 Nm.