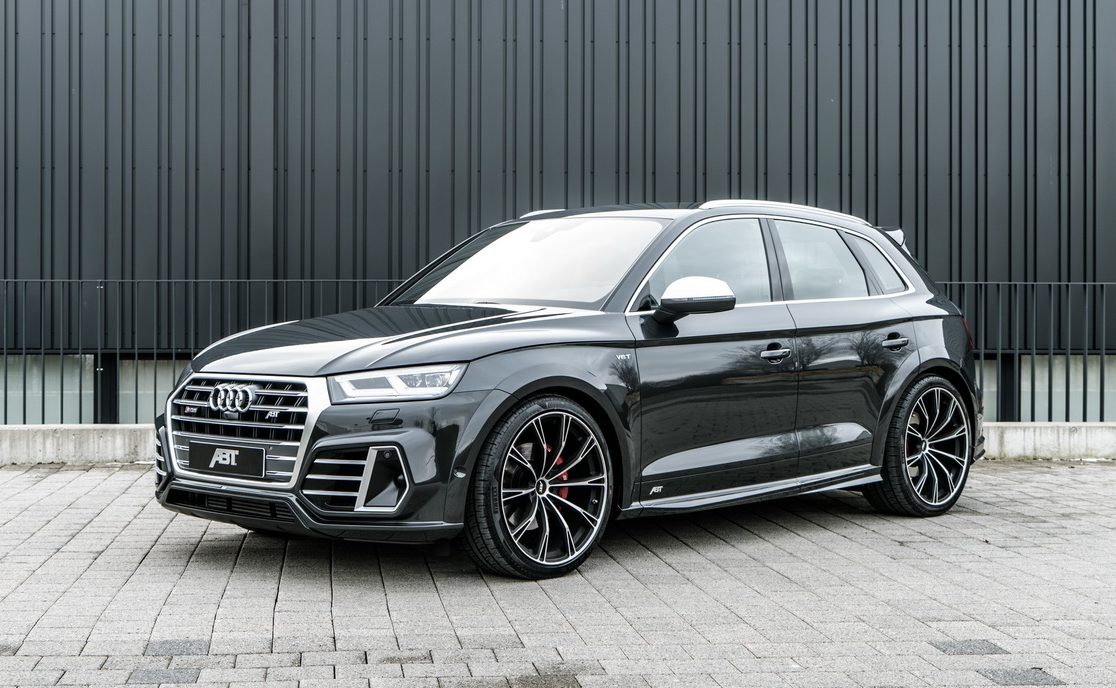 ABT and Audi are a match made in heaven and their latest set of goodies for the SQ5 makes the mid-size SUV look a lot bigger and a lot meaner.
As you can see, there is a wide body kit, which adds a front skirt, fender extensions, door strip attachments, a tailgate-mounted spoiler, and new diffuser at the rear. You also get two pairs of visible exhaust pipes along with coilover suspension springs that bring the ride 35 to 60 mm closer to the road.
Inside the upgraded SQ5 features a special start-stop button, an ABT gearstick cover made from carbon fibre, and other "additional extras", according to the tuner, including the optional entrance light.
The 3.0-litre V6 engine normally makes 349 hp (260 kW) and 500 Nm of torque, but with some help from ABT, it is now good for 419 hp (312 kW) and 550 Nm of torque.