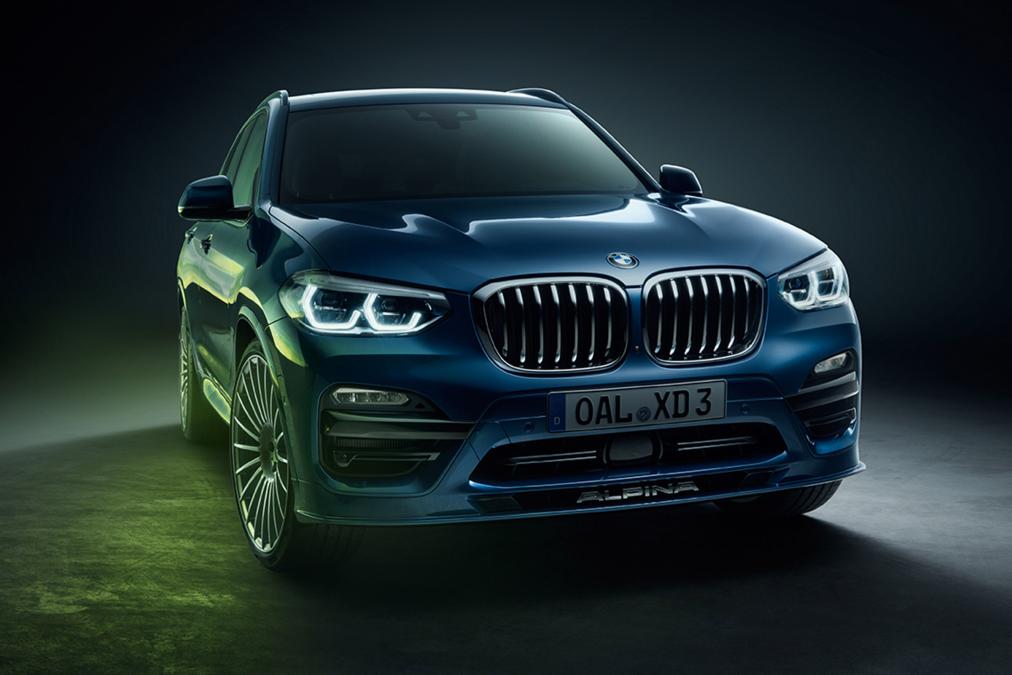 Alpina has pulled the covers off the new XD3 which as you can see is the pumped up version of the new X3 and it will be shown to the world for the first time at the Geneva Motor Show.
It gets a 330 hp, 3.0-litre six-cylinder twin-turbo diesel unit but if you drive on the wrong side of the road (meaning you drive a left-hand drive car), you will be able to get it with quad-turbo and 384 horses.
The XD3 gets a typical Alpina makeover with a deeper front bumper, 22-inch multi-spoke alloy wheels and a new rear bumper sprouting a quad-exhaust setup. Changes are less dramatic inside where the addition of an Alpina steering wheel is the most obvious change over a standard BMW X3.
Even though right-hand drive models 'only' get a 330 hp 3.0-litre six-cylinder twin-turbo diesel engine, it still develops 700 Nm of torque which makes it possible to sprint to 100 km/h in in 4.9 seconds. If you know your stats, that is a whopping 1.4 seconds quicker than a Porsche Macan Diesel S.
Both left and right drive models come with an eight-speed automatic gearbox and a tuned version of BMW's xDrive all-wheel drive system. Alpina has also kitted the XD3 out with sport suspension and electronically adjustable dampers, while a limited-slip differential has been bolted onto the rear axle to further improve performance.