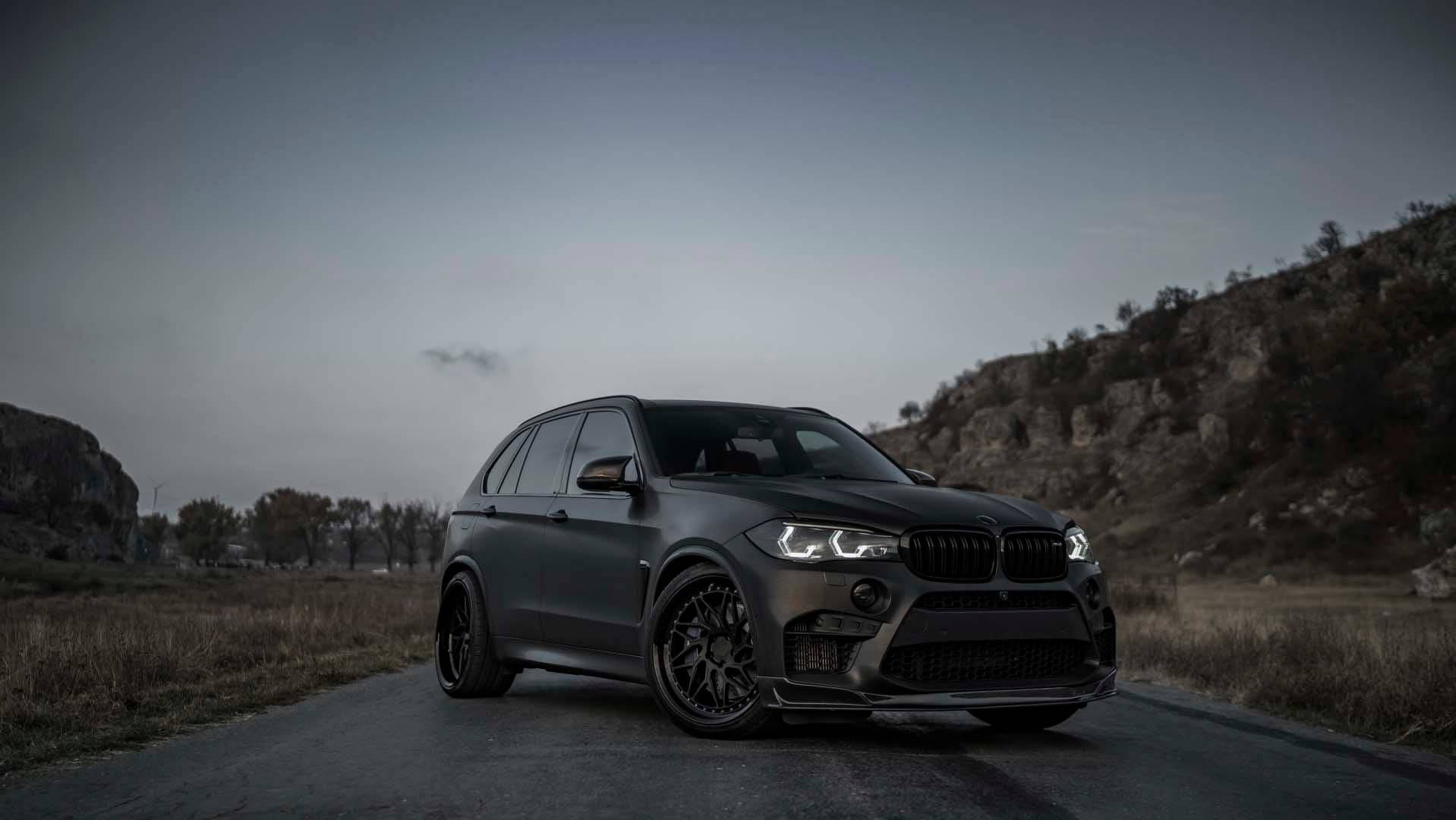 Z-Performance have gone and built one of the most sinister looking SUV's I have ever seen thanks to this X5 M.
The Austrian-based tuner has been around for 26 years, and you might know it better if you;re into the world of custom wheels. As such, this sinister X5 rides on forged Z-Performance 22-inch wheels with the fronts measuring 10.5 inches wide and rears a full 12 inches out. Black is of course the color of choice for the rims, with a matte finish in the center and glossed-up lips.
As you can tell from the pictures, this is not just a X5 M with some aftermarket wheels, it has been lowered with some coilover suspension and the exterior given a mean matte black wrap. All the lamps, reflectors, and windows have a dark tint to let people know that a bruiser is in town and to complete the exterior transformation, a carbon front spoiler and rear diffuser help ensure this SUV looks like nothing else on the road.
Just in case you were worried it was all show and no go, Z-Performance went the extra step by giving this X5 a significant power boost. A whopping 750 horsepower now runs through this beast courtesy of a power upgrade from Gorilla Performance.