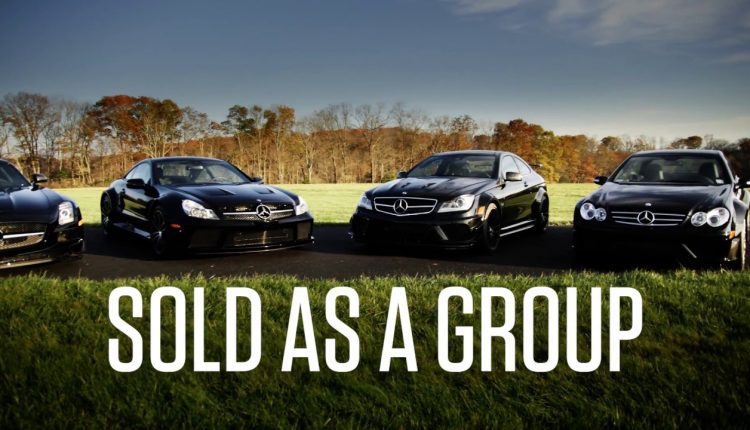 If you are reading this then you are a petrolhead and I don't know any who don't appreciate the bonkers Black Series creations from Mercedes and AMG but we have not had any Black Series cars for quite some time now.
At an upcoming auction in Florida next month, Mecum Auctions, will be selling these four AMG Black Series model as a package. You want one of them? Well you can't have one as you need to buy all of them.
They currently form part of Michael Fux' amazing collection and the lot includes a 2008 CLK63, 2009 SL65, 2012 C63, and 2014 SLS – all Black Series versions, and all in black (naturally). The only missing machine is the SLK55 Black Series but that was the least powerful and least loved among it's family members.
Mecum estimates the quartet will sell for between $850k and $1 million. But as unprecedented as this collection is, we could end up very surprised.