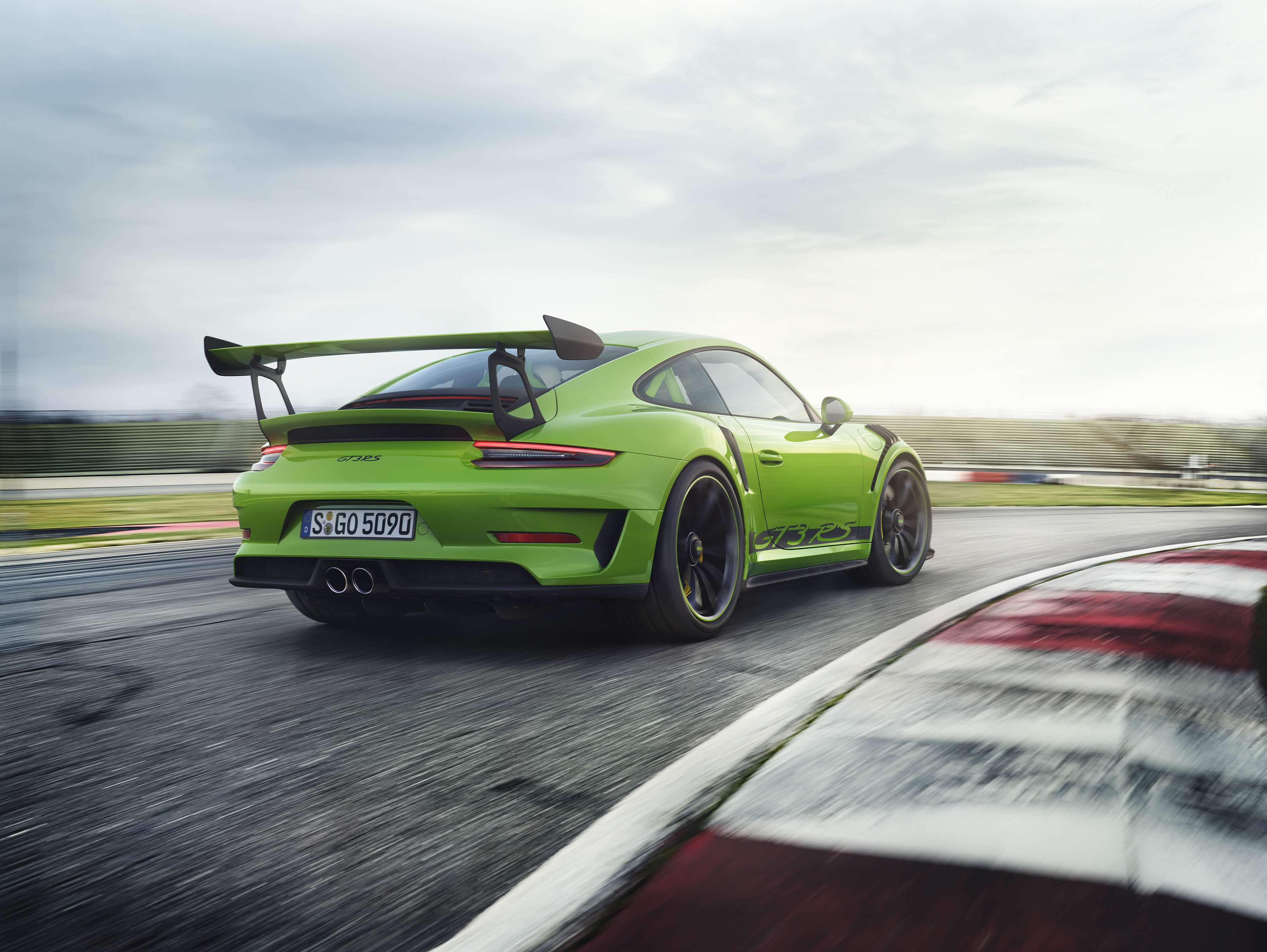 Two weeks back we saw some leaked shots of the new (991.2) Porsche 911 GT3 RS and thanks to the launch colour being a bright green (Lizard Green) we were instantly attracted to it. Now it is official and we can expect to see it revealed for the first time at the Geneva Motor Show.
As expected it comes with 520 hp (383 kW) from a four-litre, naturally-aspirated engine which enables the car to hit 100 km/h from standstill in just 3.2 seconds and run all the way to a top speed of 312 km/h.. The 911 GT3 RS accelerates from 0 to 100 km/h in 3.2 seconds, reaching a top speed of 312 km/h.
A big plus on this model is the inclusion of an optional Weissach package for a further weight reduction. The package features additional carbon-fibre components for the chassis, interior and exterior, as well as optional magnesium wheels. In its lightest configuration, this package reduces the weight of the 911 GT3 RS down to 1,430 kg.
As expected the 4.0-litre its mated to a specially calibrated seven-speed PDK gearbox to highlight the outstanding performance from the power plant.
As with all current GT sports cars, the Clubsport package is available for the 911 GT3 RS at no extra cost. The package includes a roll-over bar, manual fire extinguisher, preparation for a battery-disconnect switch and six-point safety-harness for a sporty driving experience.
The new 911 GT3 RS is now available to order in South Africa, with a starting price of R3,989,000 which includes a 3-year/100 000km Drive Plan.