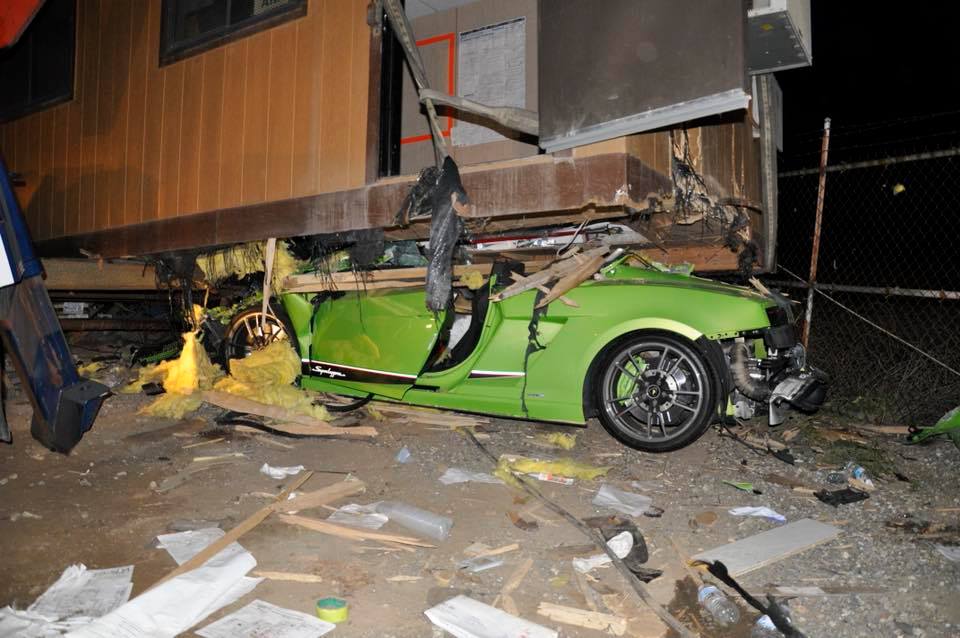 It looks like a scene from The Fast and The Furious gone horribly wrong and although you can see things went horribly wrong, the lime green Gallardo Superleggera will likely never be fast or furious ever again.
This weekend in California, the driver of the lightweight Raging Bull managed to smash into a construction trailer on the side of the road after losing control at high speed.
Miraculously the uninjured (no major injuries) 30-year-old driver had already crawled out of the wreckage by the time emergency services had arrived and was looking his 25-year-old male passenger. Costa Mesa Fire & Rescue took 45 minutes to get inside the vehicle passenger compartment due to complications including an unstable trailer and downed live wires nearby.
The missing passenger, who had left the scene of the collision before first responders arrived, was located approximately two hours later at his home with minor injuries. The driver of the supercar, Cesar Rodriguez was arrested at the scene for driving under the influence of alcohol.
Although that car is undoubtedly a complete write off after the fire department cut the roof off the occupants are lucky to get away with their lives let alone minor injuries.