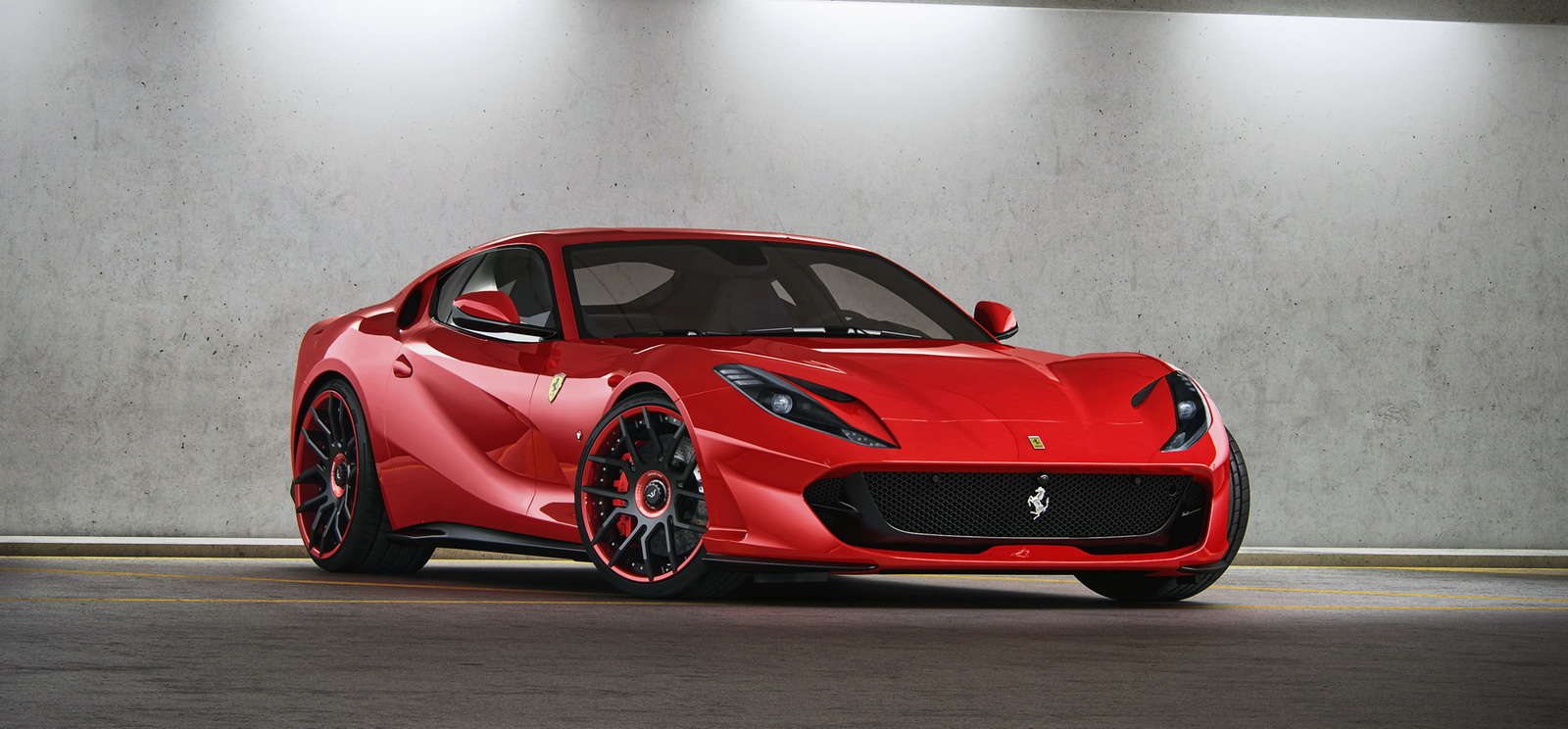 The Ferrari 812 Superfast is nearly 1 years old already and Wheelsandmore are giving it an early birthday present with a few various upgrades to the prancing horse.
We know the V12 powerplant sends out a glorious soundtrack in stock from but the tuner are now offering a new exhaust system, with valve flap controlled mufflers, an x-pipe, and 100-cell catalytic converters. Not only will it give it an even more impressive tone but the output of the 6.5-litre naturally aspirated V12 increases to 808 hp (602 kW) and 733 Nm of torque.
That is not a massive upgrade considering it pumps out 789 hp and 718 Nm in factory form but it is an upgrade nonetheless. If you are looking for something a little more angry, Wheelsandmore promises other mechanical components such as compressors and turbochargers, that'll come in the future.
If you want your car lowered, the tuner will gladly assist with a lowering spring kit that brings the ride 30mm closer to the ground.
The offering would not be complete without a set of wheels and you have the choice between 21-inch FIWE or two other sets from the 6Sporz range.