What you're looking at is the two Koenigsegg Agera FE models currently in the works, set to be a send-off to the Swedish hypercar. You may or may not have guessed but the FE in the name stands for Final Edition and the two cars have been given awesome names.
The first chassis (1 of 2) will be called Vader and will be heading to a collector by the name of @x_marc_the_spot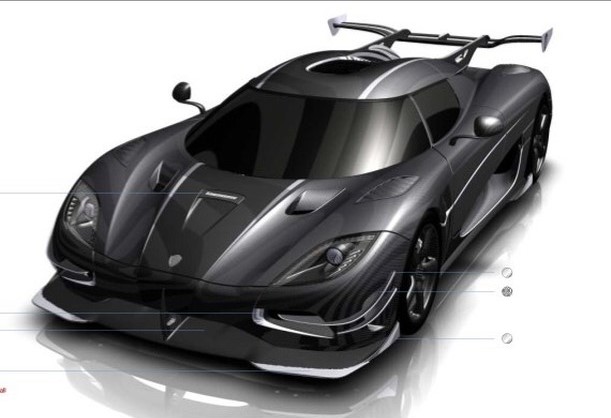 The second chassis (2 of 2) will be called Thor and will head to well-known collector on Instagram @dan_am_i. The renderings suggest that the exterior will be covered in traditional carbon but the owner to be noted that the car will have black and silver carbon that's been encrusted with diamonds.
Although it remains unconfirmed, the engine of both of these Agera's will probably be outfitted with the optional One:1 package. Consequently, the twin-turbo 5.0-liter V8 will pump out 1,360 hp.