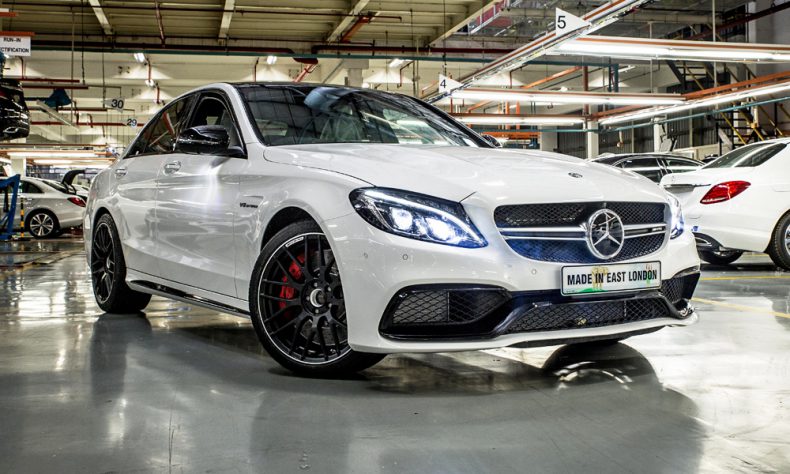 Mercedes-Benz SA announced yesterday that the very first example of the Mercedes-AMG C63 Sedan has rolled off the local production line in East London.
It was decided back in March last year that three Mercedes-AMG products (C43, C63 and C63 S) would be build alongside the regular C-Class at the plant in East London.
Benz says the addition of these AMG models to the local production line required the plant to bring in "new infrastructure and technological innovations", including modifications and additional devices at various stations, specifically on the "engine and trim" assembly lines. The company says it added a new index device, conveyors and axle manipulators and equipment to the assembly process to accommodate production of the V8 powered sedan.
The investment is said to have been "in excess of R200 million" and more than 1700 units of the C43 have been exported from South Africa already.