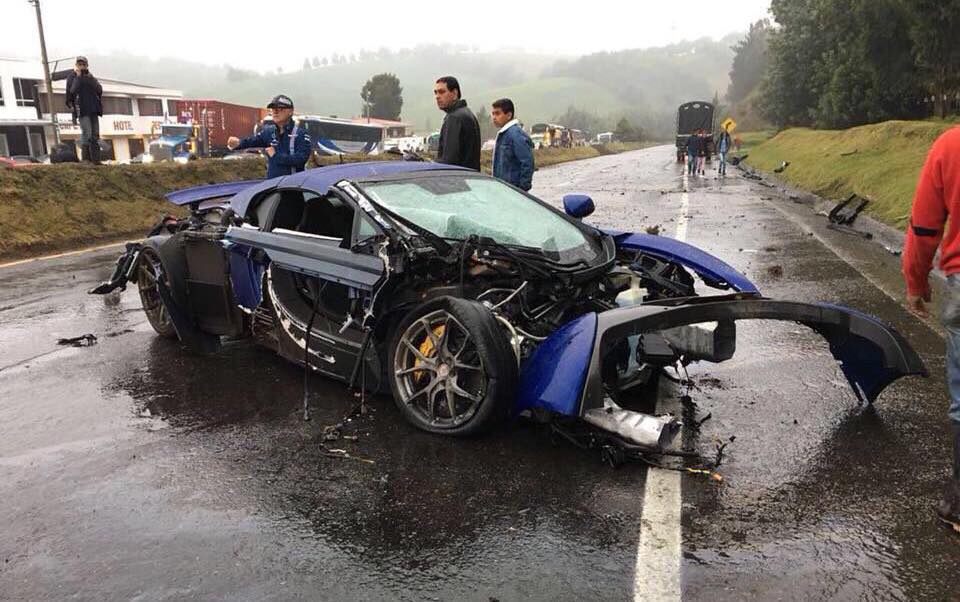 On Sunday at roughly 7am a crash occurred on the Bogotá-Tunja highway between the towns of Villapinzón and Chocontá which involved three supercars and a Toyota Land Cruiser.
The crash may have been triggered by a an unexpected lane change by one of the supercars in the very clearly wet conditions at what was most likely a rather high speed. What happened after this is unclear but the images show extensive damage to all of the cars involved.
The McLaren 650S looks like it has come off the worst after the entire front fascia has been ripped off. There is significant damage down the side of the car and at the rear which will undoubtedly send this British supercar to the scrapyard. Similarly the Porsche Boxster S and the Mercedes-AMG GT S sustained serious damage on the front and rear ends but may end up being salvaged.
As for the lonely Toyota Land Cruiser Prado seemingly caught up in the crossfire, it can be seen resting in a ditch to the side of the highway.
All four occupants were taken to a nearby hospital in stable conditions.