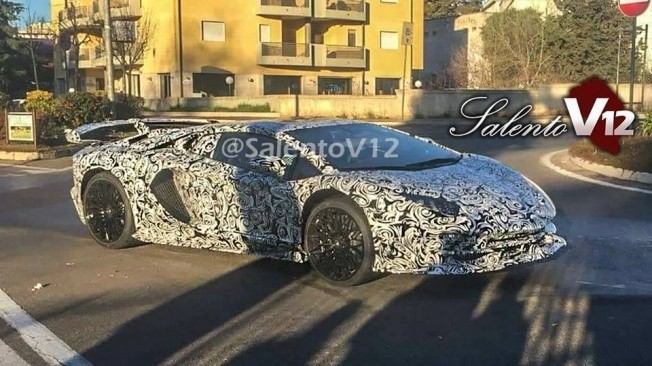 We have seen Lamborghini testing a meaner looking Aventador S / SV all over the world and everyone was guessing what it would be called.
Well now thanks to a photo of the the car's digital instrument cluster (seen below), snapped by the folks at Salento V12, we know the car will be called the Aventador SVJ, an abbreviation for Super Veloce Jota.
If you know your Lambo's, you will recognize the moniker from the Miura SVJ which was an extremely limited hardcore version of the Miura based on the one-off Miura Jota prototype developed by Bob Wallace.
So what can we expect from the Lamborghini Aventador SVJ then? As you can see in the video below, the car will be packed with aero enhancements (likely ALA like the Performante) which makes it looks downright furious.
Other changes include a pair of exhaust outlets mounted close to the taillights, as well as a huge rear diffuser similar to the one on the Aventador-based Centenario.
Can we expect more power? Very likely as you can see the side intakes are larger than on other Aventador's which could mean around 800 horspower pumping out of the naturally-aspirated V12 powerplant.