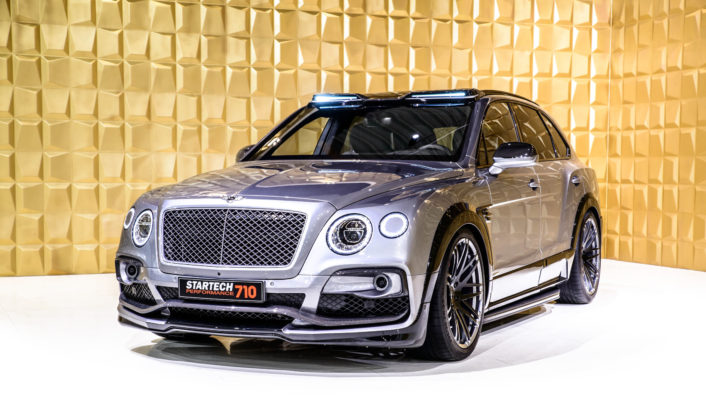 Last year Startech previewed one of their packages for the Bentley Bentayga but at that stage the tuner did not offer any performance upgrades. Well now that has all changed as they are offering a significant power upgrade.
It is offered in the form of two control modules, the plug-and-play parts are adapted to the engine electronics. Once installed, the stock output jumps to 700 hp (522 kw) and 1,070 Nm of torque. When the bruiser leaves the factory, it pumps out 600 hp (447 kW) and 900 Nm of torque with a 0 to 100 km/h sprint time of just 4.1 seconds. With this performance increase a sprint of 4 seconds or below is not far off the cards.
Startech also has other upgrades in store for the Bentayga. One of them is the lowering kit for both axles, which brings the entire body closer to the road by 20mm.
If you want the 6.0-litre twin-turbo W12 to make a bit more noise, you can also fit the Startech sports exhaust (W12 engine only).