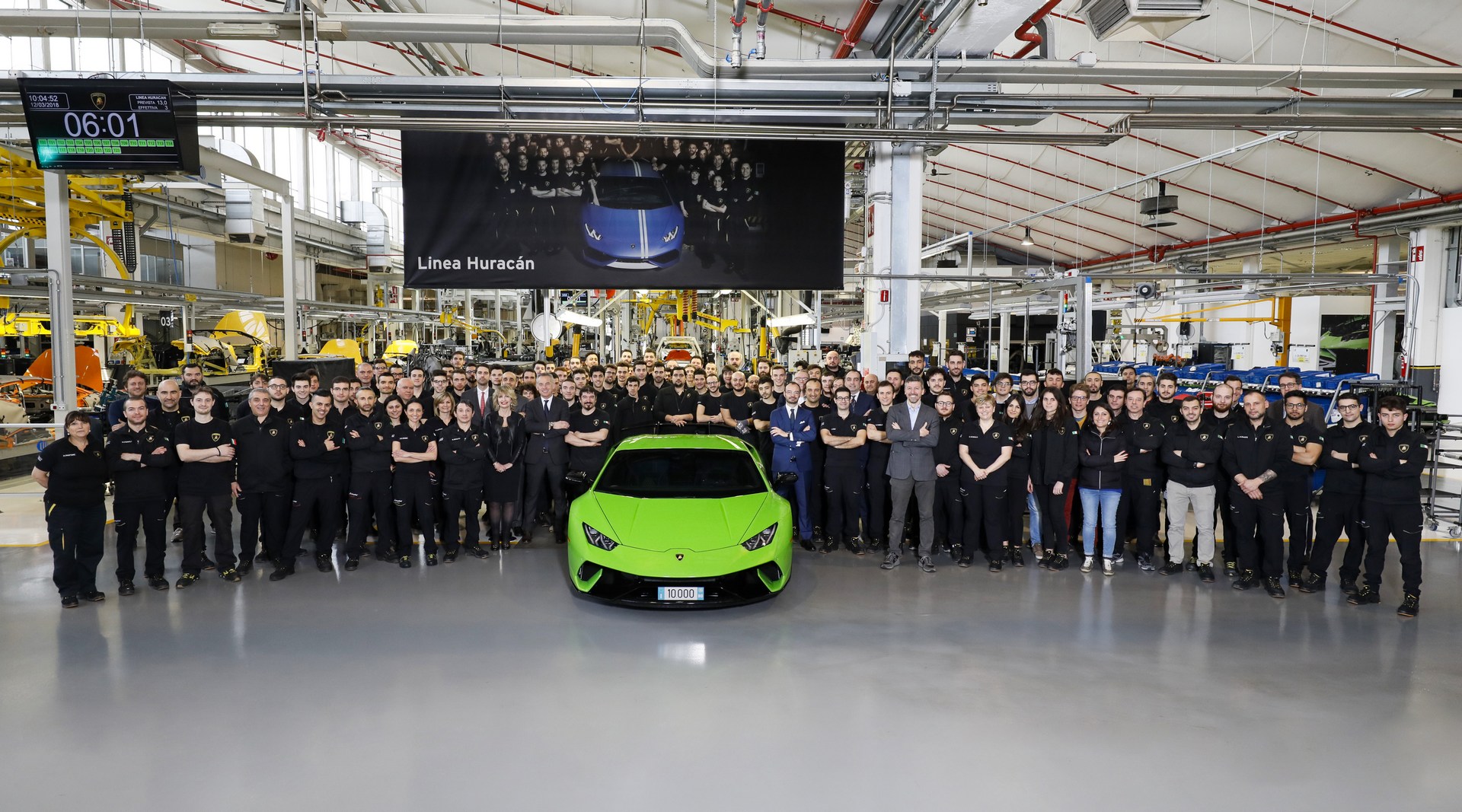 We knew the Lamborghini Huracan was going to be a success and it just gave the brand a new production record after the 10,000th example rolled of the production line in Italy.
The 10,000th model was a Verde Mantis Huracan Performante destined for a new owner in Canada.
The Huracan will stay in production for a few more years but some details on it's successor are starting to emerge. In an interview with Car and Driver, R&D boss Maurizio Reggiani suggested the V10 engine has become part of the company's DNA and will continue to be found in the next-generation model. As he told the publication, "Why do I need to do something different? If I trust in the naturally aspirated engine, why do I need to downgrade my powertrain to a V8 or V6?"
Although he is very reluctant to abandon naturally-aspirated engines, there are certainly some changes in store for the future.
One point he did make was that Lamborghini would never make an all-wheel drive system like the M5 has where it can push all power to the rear wheels at the push of a button.