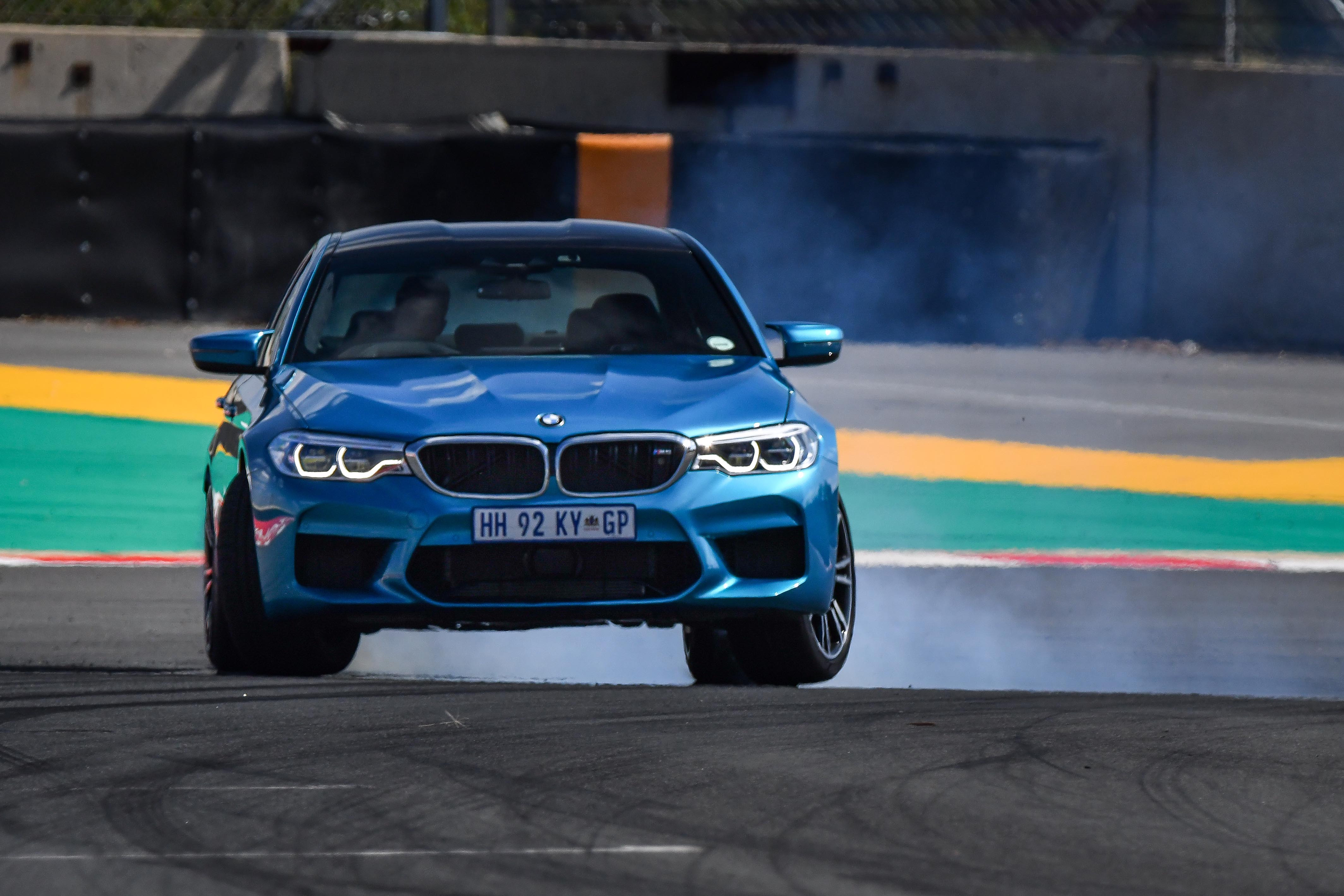 By now you all know that BMW's new M5 has officially landed in South Africa and with today being the official launch of the car to the media, you can expect to see some on the roads immediately.
The all-new sixth generation BMW M5 sees the introduction of the new M-specific all-wheel-drive system M xDrive and with a 441 kW output you know it will be a rocket.
The twin-turbo 4.4-litre V8 unit propels the new M5 from 0 to 100 km/h in a mere 3.4 seconds which means it is the fastest ever M5 by almost a full second to 100 km/h while being the most nimble and dynamic generation too.
I was fortunate enough to lap Kyalami Grand Prix Circuit in the new Bimmer and although my talent (and bravery) runs out long before I reach the limit of the car, it is very clear that BMW had a few key goals in mind when developing this car. It must be fast, really fast, it must be dynamic and it must be comfortable.
It is very safe to say that it is fast as it is able to reach 200 km/h in just 11.1 seconds. If you want to play around with the staggering amount of settings you will find your dynamic sweet spot and it is so damn comfortable that you actually don't realise you driving a complete and utter monster.
In fact it is so smooth (even in Sport Plus) and demolishes tarmac so easily that it takes away a little bit of the theatre. This of course means the new M5 is a daily driver without a doubt but with such fantastic feedback in the steering I feel they could have stiffened the drive a little bit more. I was on a very smooth surface so maybe out on the public roads it is a little harsher but hopefully I get some more time with this Bavarian beast in the near future.
Official pricing for the new BMW M5 is R1,762,806 but as mentioned in our previous post the price can climb well over R2 million with some expensive options and paint work choices.