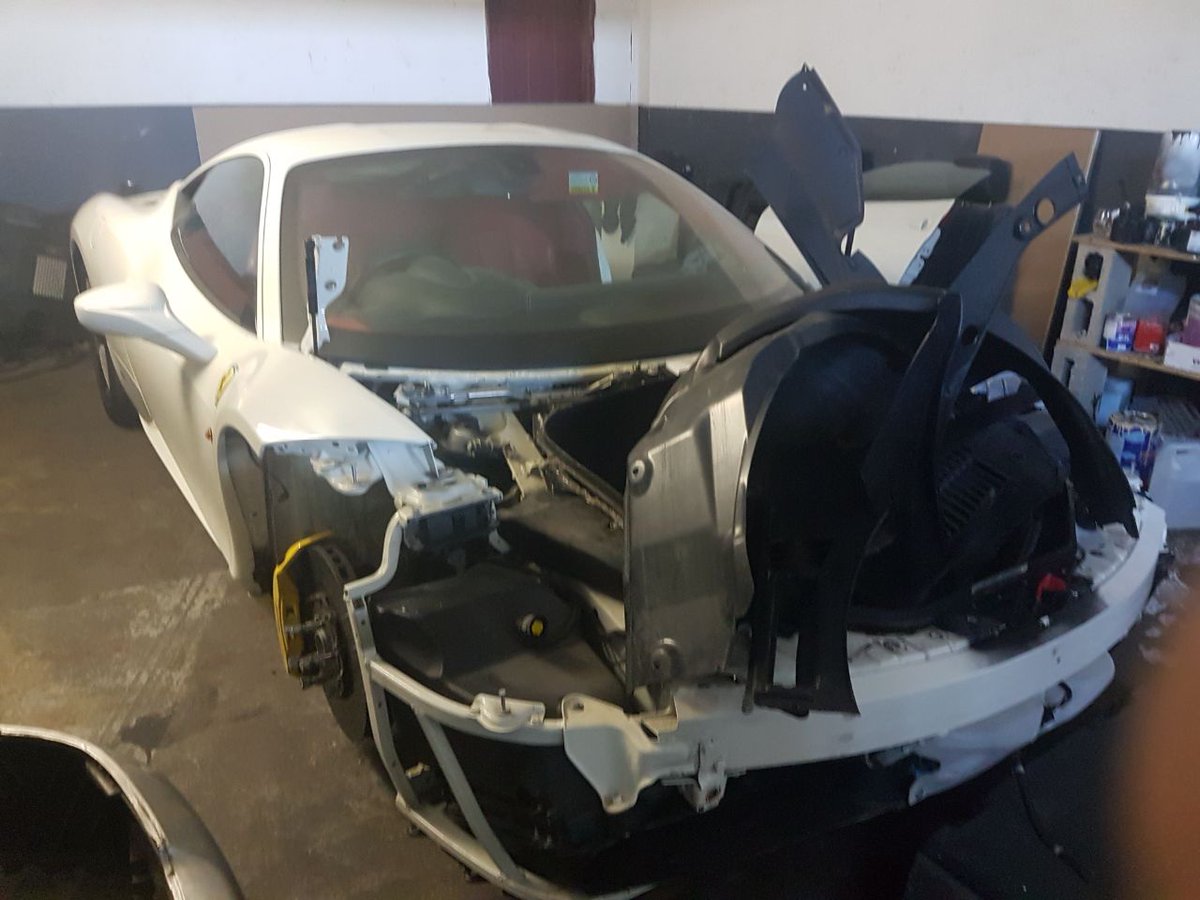 REZA (also known as crimeairnetwork on Twitter) just tweeted two pictures of a white Ferrari 458 that has been recovered in Kwa-Zulu Natal and it looks like the front portion has already been stripped.
It was recovered in the Shakashead Business Park in the Ballito Industrial area recently and it seems someone in South Africa / Africa / somewhere in the world was in need of dome cheap original Ferrari parts.
It seems no cars are safe in South Africa with these criminals going as far as stealing a Ferrari for parts or maybe some of the Ferrari parts fit the VW polo or Hi-Ace (kidding…).