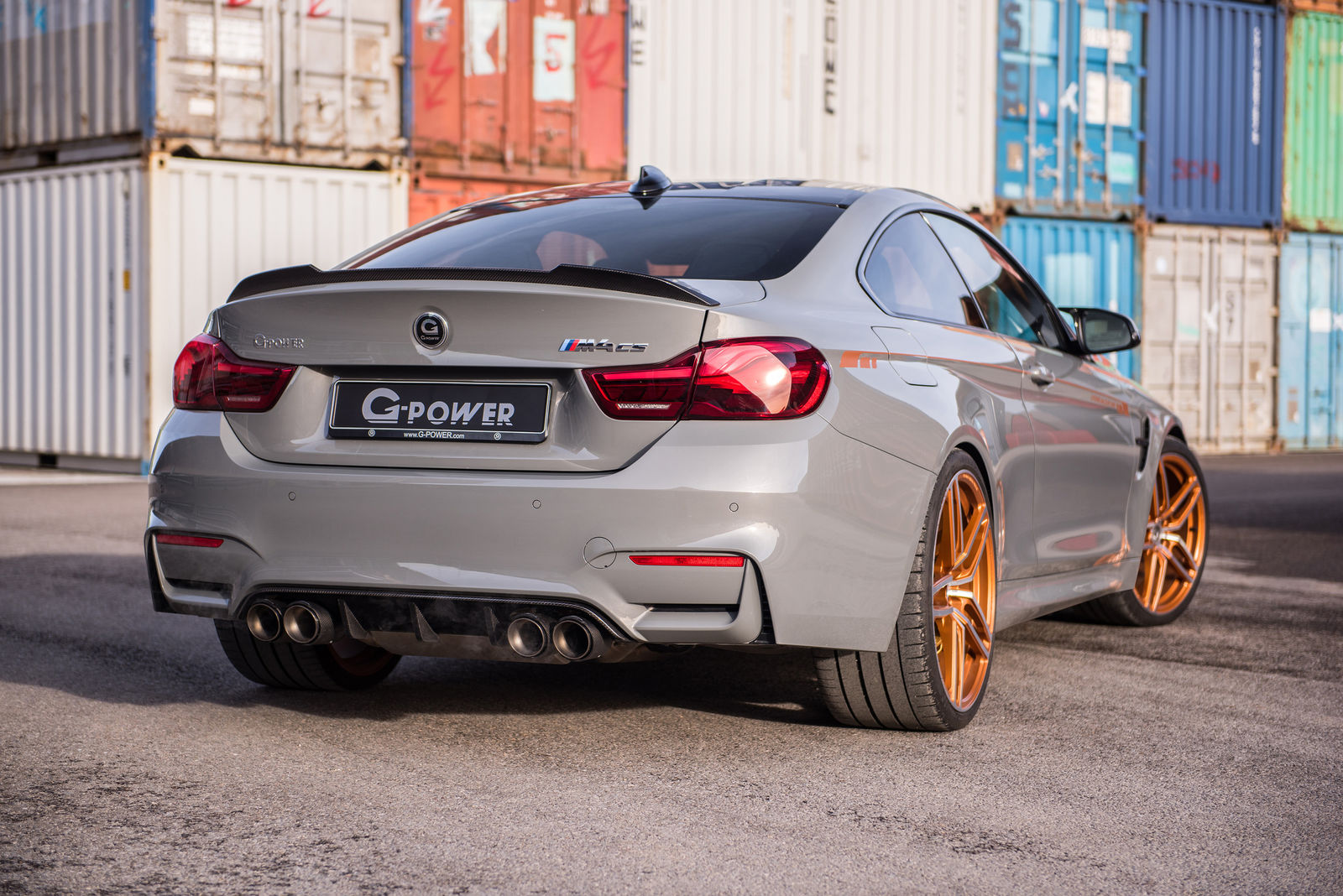 The BMW M4 CS has been a hit among journalists and publications all over the world with some regarding it as the perfect mix between performance and practicality.
With a lower price tag and much more forgiving on public roads when comparing to the M4 GTS, the CS seems to have attracted attention from well-known Bimmer tuner, G-Power.
What has resulted is a M4 CS capable of competing against it's more hardcore GTS sibling. G-Power massaged the 3.0-litre inline-six to produce a whopping 600 horsepower and 740 Nm of torque. They did this with a bespoke engine software tune and a significant modification to the standard turbocharger system.
They replaced the standard compressor wheel with a larger precision CNC milled unit, developed and manufactured in-house by the tuner. The results were a lighter wheel which means inertia and spin up timed are reduced ultimately giving better throttle response.
With these modifications and others not mentioned, the M4 CS can sprint to 100 km/h in 3.7 seconds and with the removal of the limiter climb all the way to 320 km/h.
As you can tell in the video below, they paid a lot of attention to the sound produced all thanks to a titanium crafted ultra-lightweight exhaust system with four 90-millimeter carbon fibre tailpipes.