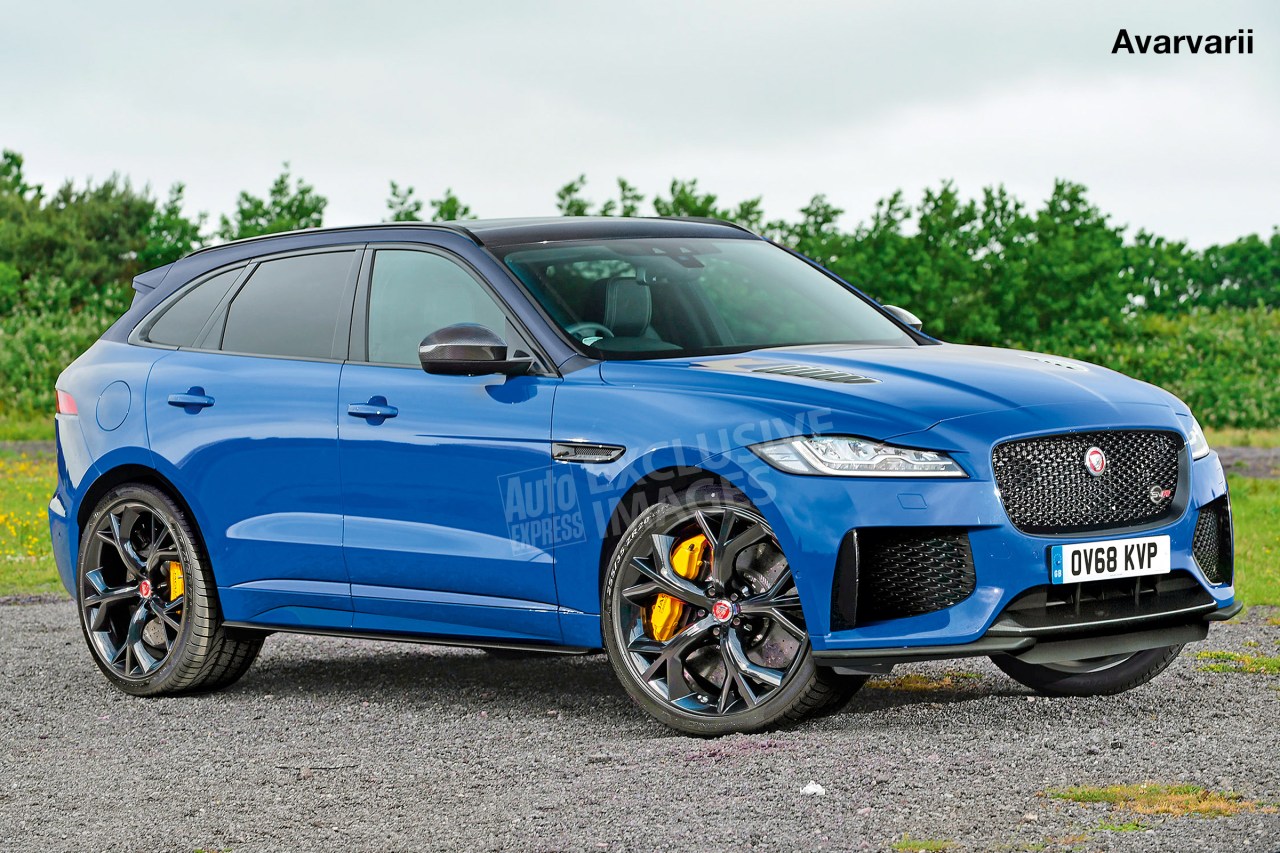 Jaguar's first SUV is called the F-Pace and a hotted up SVR version will be revealed this Wednesday the the New York Motor Show.
The performance SUV was last spotted testing in camouflage form at the Nürburgring last year and the brand has now confirmed it will be the fastest derivative of the F-Pace in production.
The model borrows its supercharged 5.0-litre block and eight-speed automatic gearbox from the Jaguar F-Type SVR. The F-Pace SVR will have up to 567 hp (422 kW) and 700 Nm on tap, and it is expected to have four-wheel drive.
The F-Type SVR can achieve a top speed of 200 mph (321 km/h) but the F-Pace SVR will highly unlikely match that figure. We can expect a 0 to 100 km/h sprint time of around 4.1 seconds and if it does manage that, then it will be the quickest mid-sized SUV on the market.