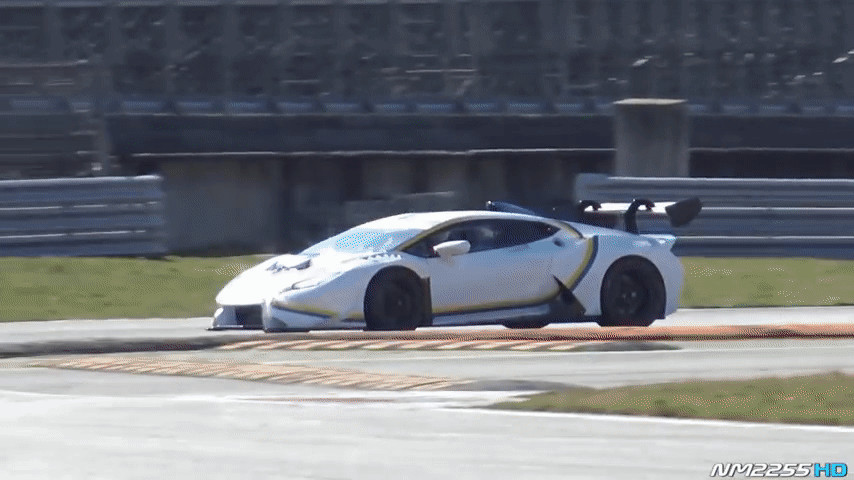 Lamborghini showed us their newest race version of the Huracan last year called the Super Trofeo EVO and now thanks to NM2255 YouTube channel, we get to hear it at full taps around the Monza Circuit.
The EVO sports a new aerodynamic bodykit made by racing chassis builder Dallara Engineering that enhances downforce. No other significant changes are added, but as you will hear, it sounds dreamy.
Enjoy almost six minutes of spine-tingling downshifts and crisp shouts from that 620 hp, 5.2-litre V10 engine in the back.