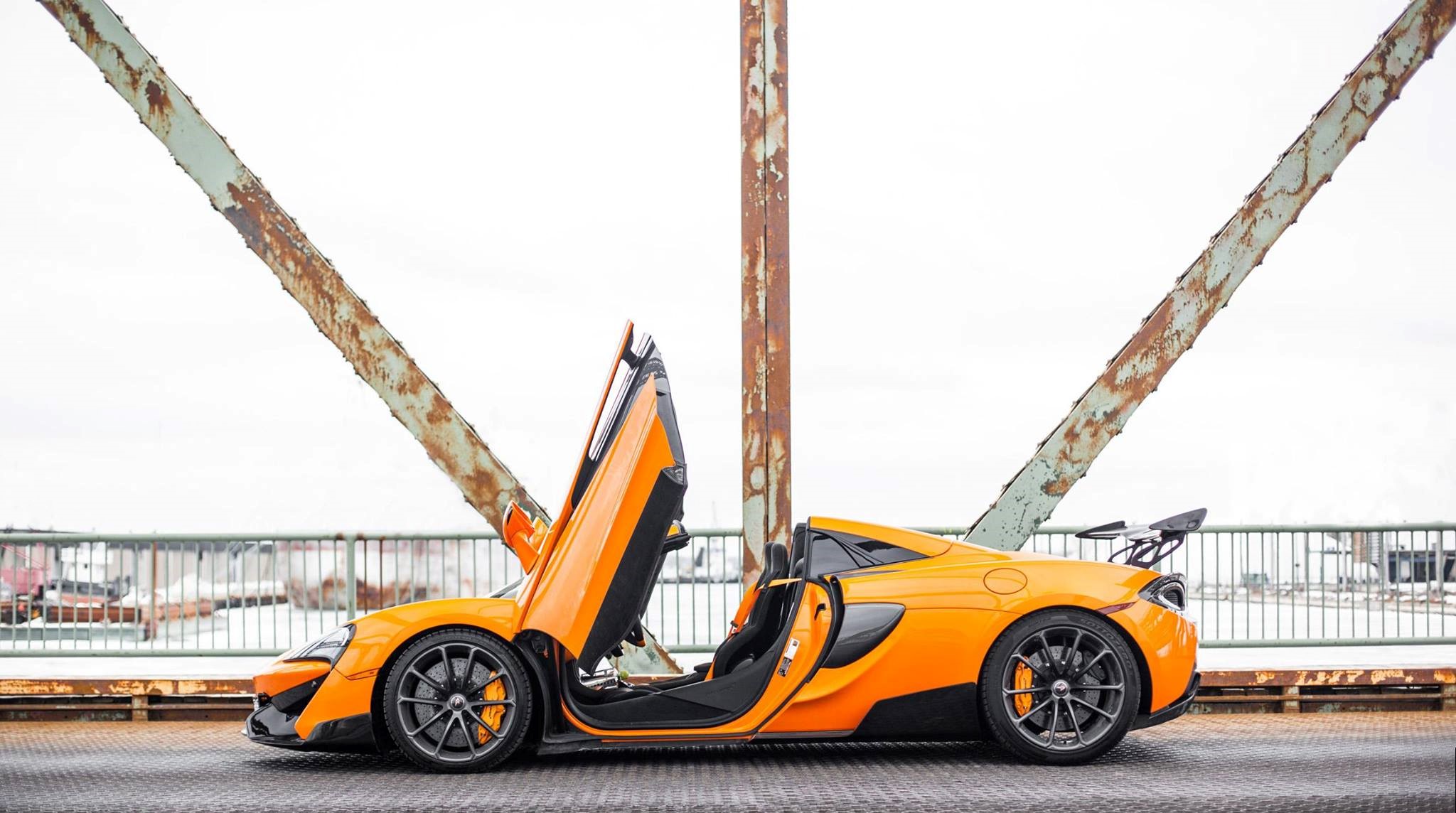 McLaren will be announcing a 'LT' version of their baby supercar the 570S before the end of the year which makes the Paris Motor Show the most likely place to reveal.
The new car, which is finished and just awaiting an appropriate slot in McLaren's busy launch schedule, is tipped to have a power output in excess of 600 hp but, as with the 675LT, the focus of efforts have been directed towards weight reduction and aerodynamic optimisation.
Since the 570S belongs to the 'Sports Series' range, it will most likely not receive as much attention as the 675LT was given by the manufacturer but we will still see a significant price increase over the 570S.
What can we expect? Lighter wheels, reduced sound deadening, titanium exhaust, thinner glass and perhaps a Perspex rear screen.
According to Autocar, the "new car is also said to be slightly more road-oriented in focus than the track-honed 675LT and therefore a perfectly usable every day machine that should nevertheless acquit itself with honour on the circuit."
We must not expect huge changes to acceleration figures or even the top speed as the real gain will probably be measures in an improved lap time.
There is no news on production numbers for the LT version of the 570S, but it is a fair bet that it too will be produced in both Coupe and Spider form.