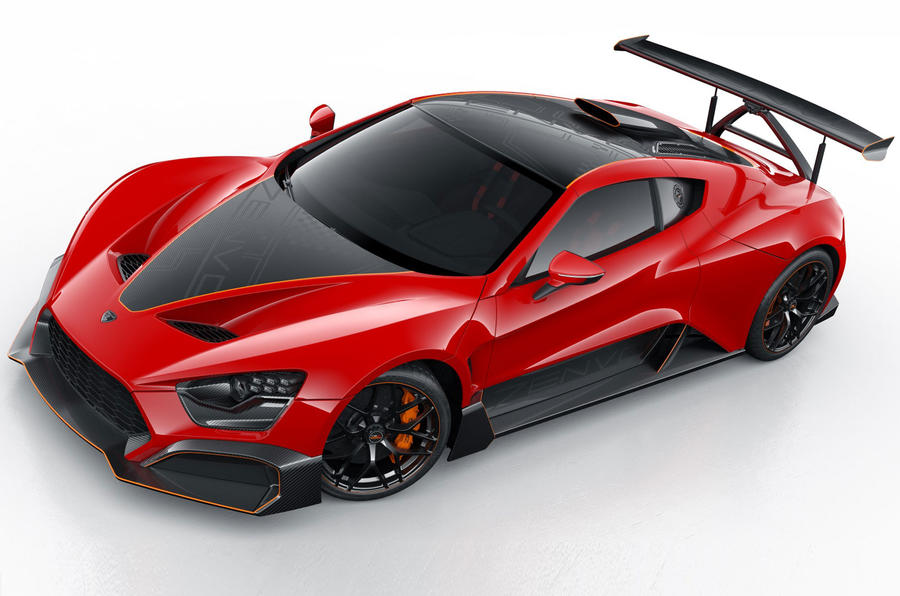 The Danish company known as Zenvo just sent out the press release for their new track-focused road-legal hypercar called the TSR-R.
It is packing a flat-plane crank V8 pushing out a whopping 1177 hp which means it is 14 hp more powerful than the TS1 GT.
Zenvo's 5.8-litre engine uses a trio of superchargers to offer this beastly performance, enabling a 0 to 100 km/h time of 2.8 sec and 0 to 200 km/h in 6.8s which makes it as fast as the McLaren Senna to this figure. Top speed is limited to 325 km/h.
The powertrain can be set through three modes that adjust power from 700 hp to its peak output. The TSR-S weighs 1495 kg and the drive is sent through a seven-speed paddle-shift gearbox with straight-cut gears.
As you can see, the car features a new exterior design with race-inspired aerodynamics, with the key component for downforce an active rear wing. Zenvo takes great pride in its revolutionary Centripetal Wing. That's because it can rotate between two axes so it can act both like an air brake when raised in the horizontal position, and a stabilizer during cornering, where it rotates relative to the hypercar's longitudinal axis, providing additional grip and stability. Moreover, its high pivot point makes it behave like an extra anti-roll bar, increasing rear-end stability.
In a bid to minimze the weight, the interior has been stripped and only features the bare essentials. No air-con, radio or airbags but you do get a six-point harness and some carbon fibre seats.
At this stage pricing is unknown but it will be in excess of £1.2 million.