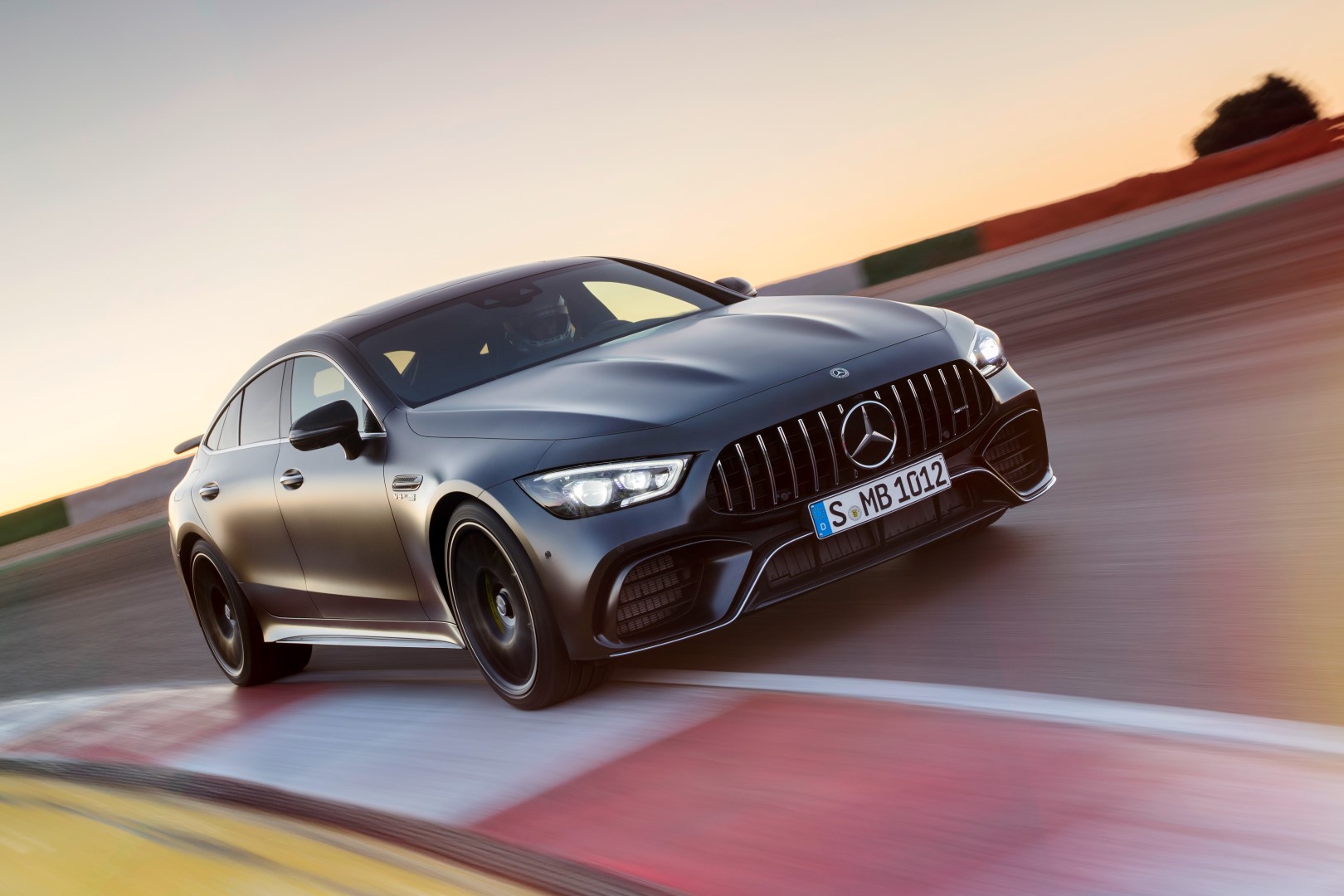 After many teasers and a few revealing leaks, the Mercedes-AMG GT 4-Door Coupe is finally official.
Yes the title is the official name so for the sake of this article we will just call it the AMG GT.
The range-topping model is Mercedes-AMG GT 63 S which packs 639 hp (470 kW) from its 4.0-litre biturbo V8. Slotting underneath is the Mercedes-AMG GT 63, tuned to make a familiar 585 hp (430 kW) from the same V8. Both units feature cylinder deactivation for increased efficiency while cruising.
There is a third 'entry-level' model which gets the GT 53 badge and this means you get a turbocharged 3.0-litre inline-six making 435 hp (320 kW). This model is also technically a mild hybrid, combining the mill with Merc's EQ Boost system that functions as a starter-alternator for the car. It's installed between the engine and transmission and adds 22 hp (16 kW) with 250 Nm of torque.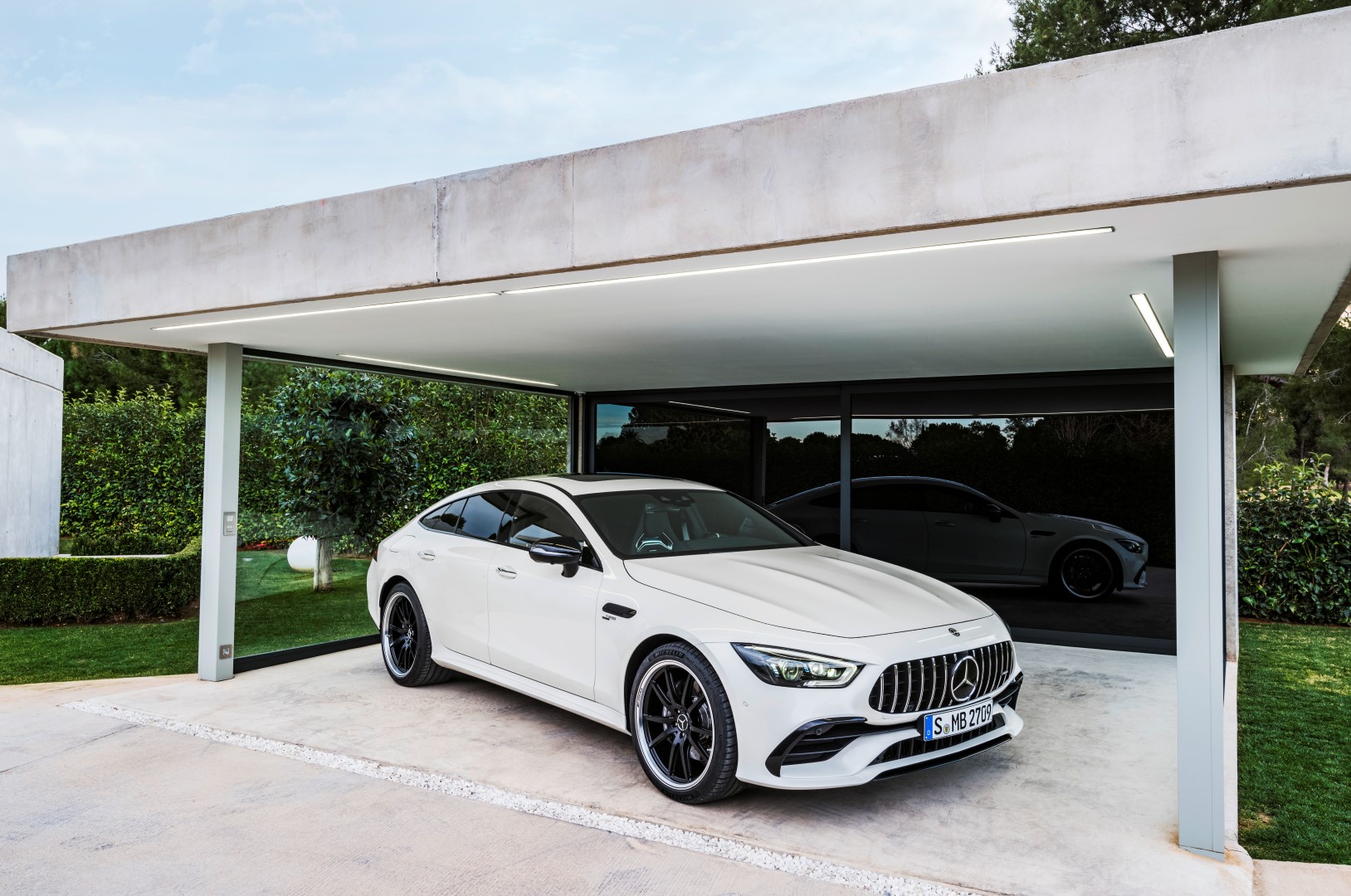 All variantions are fitted with an AMG Speedshift nine-speed automatic, turning all four wheels with AMG's 4Matic+ all-wheel drive system. There are some key differences between the V8 and inline six variants though.
Both the 63 and 63 S get the MCT gearbox with a wet clutch to better handle the extra power and torque, while the 53 features the TCT transmission and a more conventional torque converter. The V8 cars also have a drift function where all the power is sent to the rear wheels (standard on the 63 S but optional on the 63).
So how do they perform? The GT 63 S should hit 100 km/h in 3.2 seconds which makes it a tenth of a second quicker than the Porsche Panamera Turbo S E-Hybrid. Mercedes also says the standard 63 will do the same sprint in 3.4 seconds, with the 53 clipping the mark in 4.5 seconds.
These thee figures are estimates for now but the top speeds of 312 km/h, 310 km/h and 280 km/h respectively are not estimates.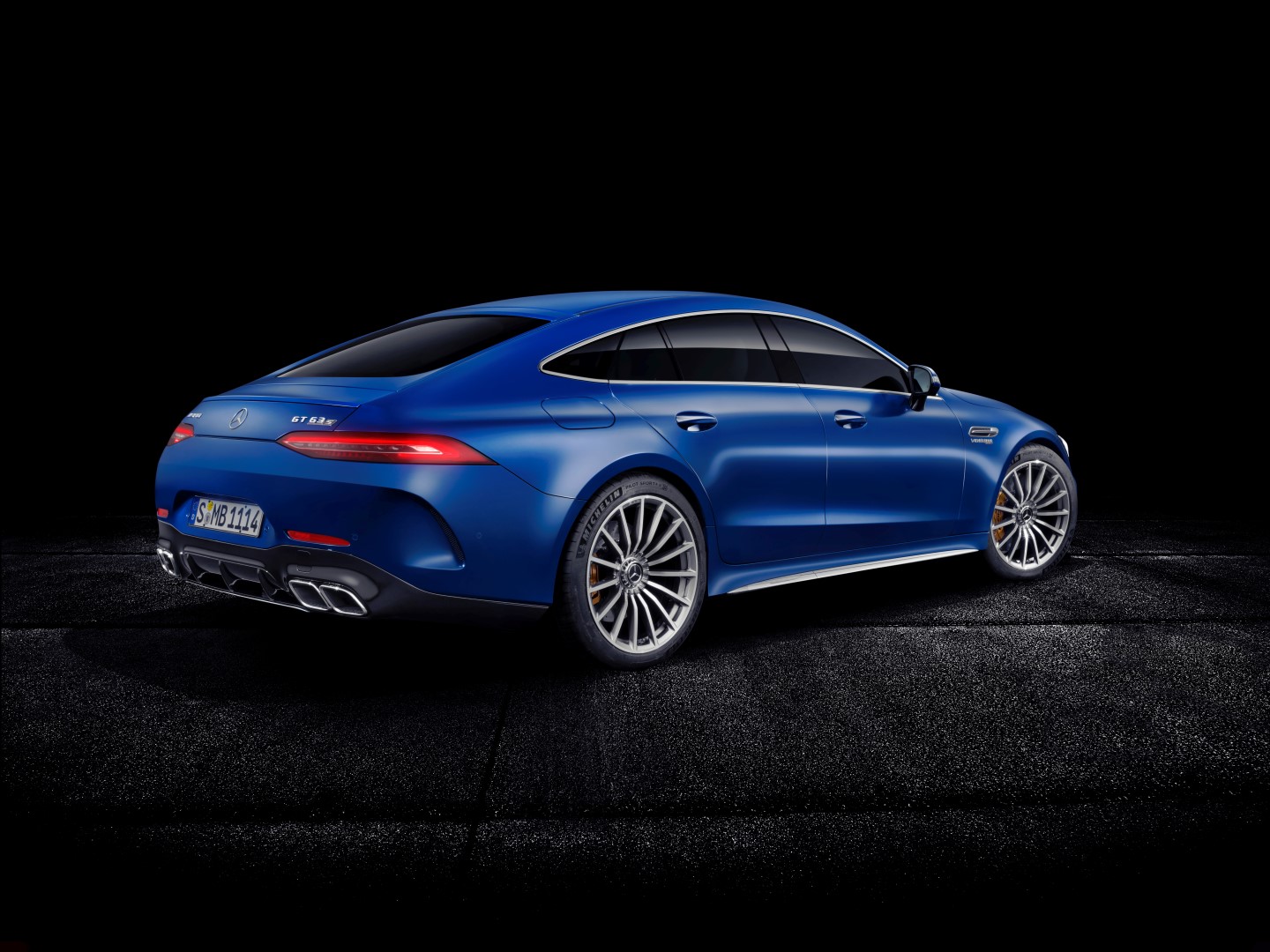 All receive the slick active aero package that includes an air panel in the front bumper and the retractable spoiler at the back. V8 models can be fitted with an optional aero kit that adds a larger front splitter and modified rear diffuser. The package also swaps the active rear spoiler for a fixed wing that can be adjusted manually. Numerous suspension settings are obviously available, and V8 cars also get active rear steering that turns the rear wheels opposite the fronts at speeds below 100 km/h. Above that speed, the rear wheels turn in the same direction to create more stability.
Inside you obviously get the new glass cockpit treatment but with a new steering wheel mounted power setting knob.
Official pricing is not yet known at this stage.