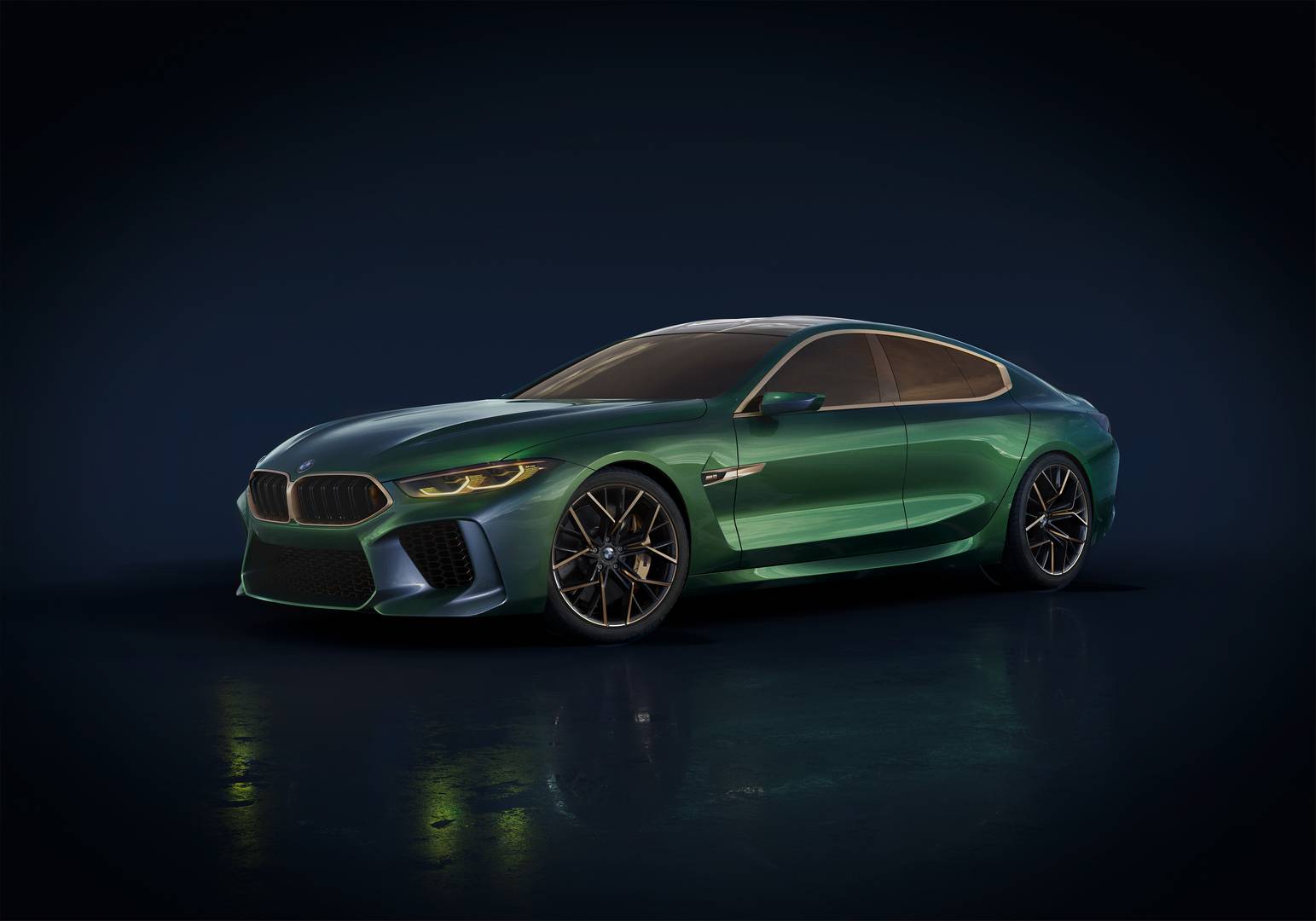 It is the world premiere for the BMW Concept M8 Gran Coupe in Geneva and this study is simply a taste of what lies ahead for the 8 Series range and more importantly the M8.
The Concept is finished in a paint job called 'Salève Vert' which is eye-catching as it is but it also gets some gold window tinting, gold brakes and even quad tailpipes finished in gold.
Adrian van Hooydonk, Head of BMW Group Design said: "The BMW 8 Series will be the new leader in the BMW range, combining the highest levels of sportiness and elegance. The BMW Concept M8 Gran Coupe offers an outlook on the most exotic and fascinating variant of the new BMW 8 Series".
Domagoj Dukec, Head of Design BMW M and BMW I was quoted as saying: "The BMW Concept M8 Gran Coupe is supposed to stir up, it should polarize – it should move emotionally. With the vehicle we want to reach people who are looking for something special and want to stand out from the crowd. With this vehicle, BMW M unmistakably brings luxury out of the 'comfort zone'."
BMW's release says nothing of the powertrain, although it does confirm that we can expect to see the 8-Series Gran Coupe and M8 Gran Coupe at some point during 2019.