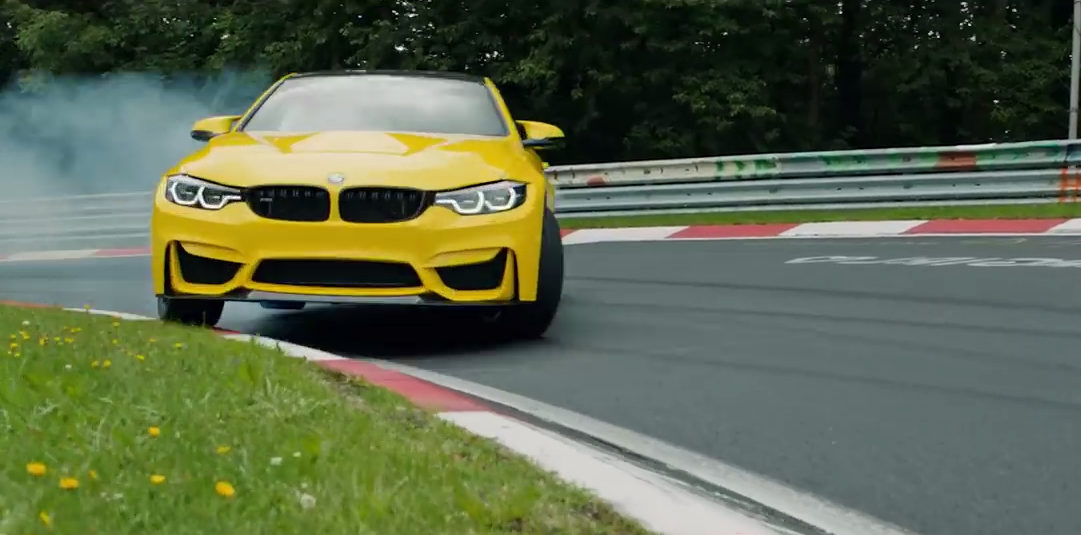 The BMW M4 CS takes on the legendary Green Hell in what they have called "Escaping the Ring."
The 460 horsepower BMW M4 CS is one of the most track-capable cars the company sells, and also one of the more focused cars on the market today.
For the record, the official Nurburgring lap time for the M4 CS is 7:38, and while Millen's might have been a hair slower thanks to the extravagant smoke show, we can all agree that it looked way more fun.
We know Rhys Millen knows how to drive and we know the Nurburgring is a challenging circuit so it is a match made in heaven to see this bright yellow M4 CS sliding all over the Nordschleife.