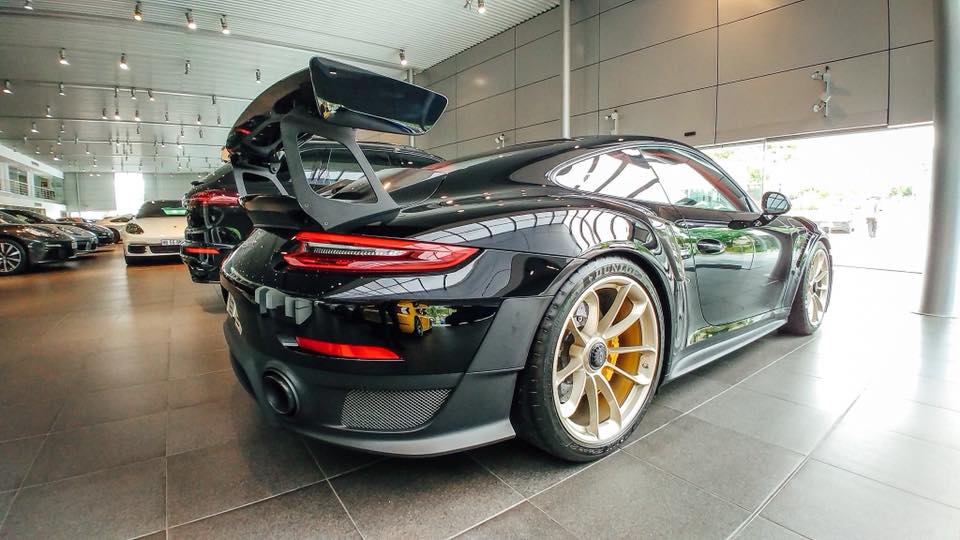 The Porsche 911 (991) G2 RS units are flowing into South Africa at quite the rate with around 8 or 9 confirmed so far.
At this stage it is not known how many we can expect in total but I heard we will be getting less than 20 units in total. Only time will tell.
Base price on the new GT2 RS is R5,511,000* but a few nice extra's can shoot that price over the R6 million mark with some ease.
The Weissach Package for example will set you back an astonishing R542,770, the front axle lift system a cool R54,290 and if you want a paint job not from the standard offering, you are in for an extra R65,150.
Paint to sample colours will cost you at least R180k so all in with a nicely spec'd GT2 RS (Weissach Pack) you will pay R6,1m.
All prices quoted above are with VAT at 14% which will be increasing as of the 1st of April 2018.
*The price on the Porsche website and other websites are incorrect with a figure of R4,411,000.