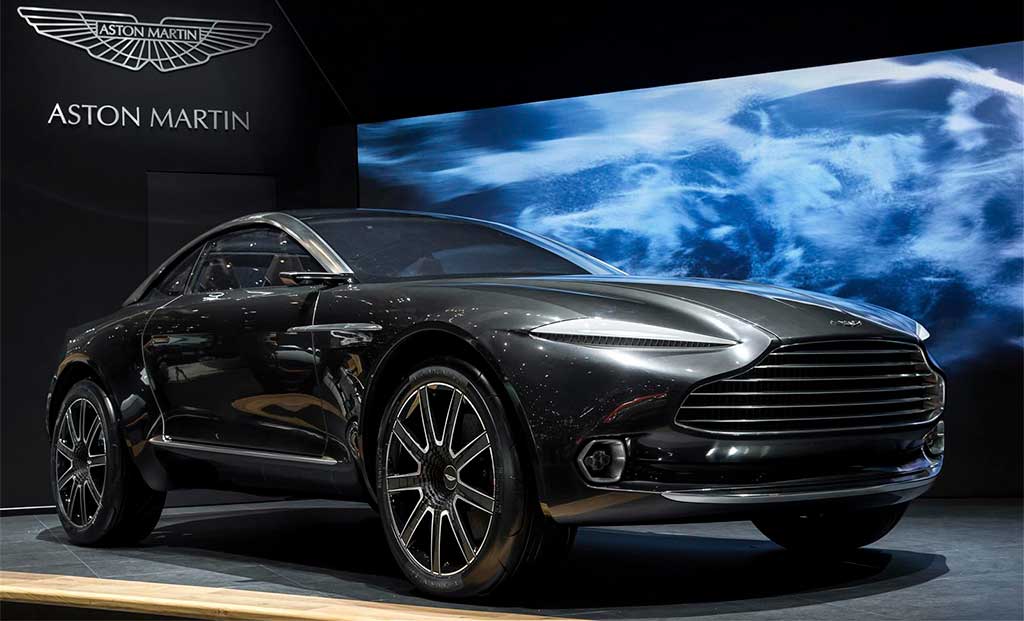 We know Aston Martin have made a huge comeback in terms of profitability and things are likely going to get even better when their first-ever SUV enters the arena next year.
Currently the DBX concept is the only look we have so far but now according to Autocar, the SUV will be called the Varekai. Trademark applications give this evidence and follows the same nomenclature tradition as the Vantage, Vanquish and Vulcan (to name just a few). The name, shared by a former Cirque de Soleil production, is derived from the Roma word for "wherever," and it is a clear reference to its go-anywhere capability.
CEO Andy Palmer made it very clear that the SUV needed to happen at Aston Martin and actually ordered the project to start just four days after taking the position. "When you are talking about running a company like Aston Martin, you talk through your ideas with the owners before you are hired," Palmer said. "My message was simple: if Aston Martin wants to survive, it must do a SUV."
Powering the Varekai should be the twin-turbo units, namely the AMG-derived V8 and and the V12 seen in the the DB11, but we are also anticipating some electrified versions to follow as well. That could include a hybrid and a fully electric model, but not a plug-in hybrid.