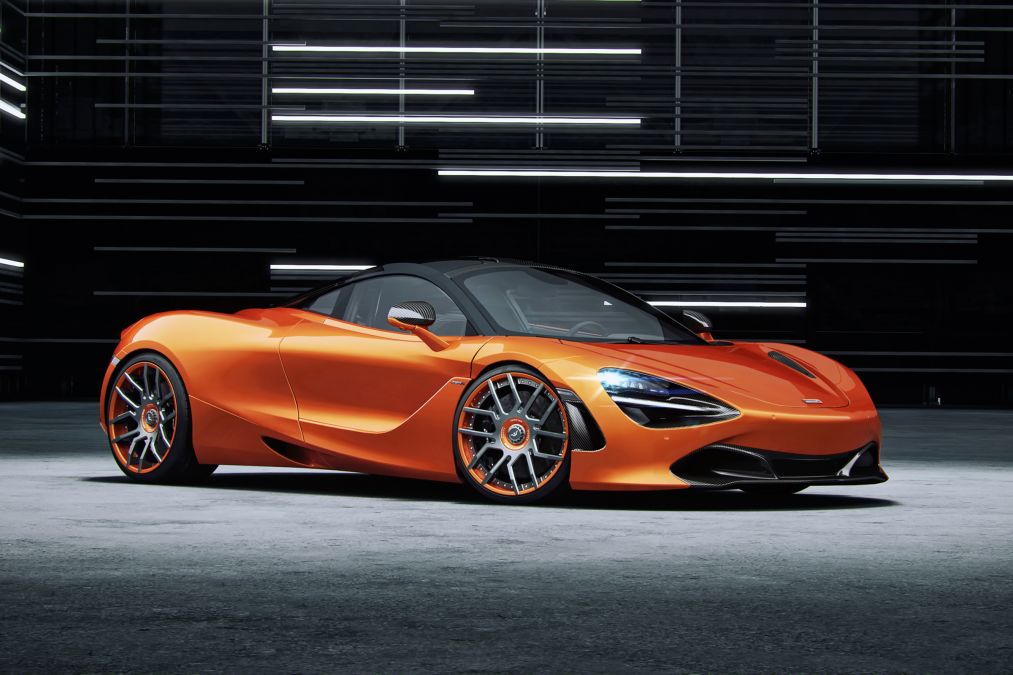 German tuner Wheelsandmore are clearly under the impression that the McLaren 720S does not have enough power as they developed an upgrade package for the British supercar.
Costing £10,000, the company's Stage 2 kit consists of revised suspension, a remap and a full exhaust system.
Wheelsandmore has managed to extract an extra 79 hp and 110 Nm of torque from the twin-turbo 4-litre V8 engine, taking the respective totals to 789 hp and 880 Nm. The gains are courtesy of a bespoke exhaust system with active valve flaps and new catalytic converters, plus the remap.
No performance figures were released but with a power gain of that amount you could expect the 0 to 100 km/h sprint time to drop by 0.1 seconds or so.
To complement the powertrain upgrades, Wheelsandmore's Stage 2 package also includes a height-adjustable lowering spring kit, although the company hasn't detailed how, or if, it re-calibrates the Proactive Chassis Control software to accommodate the new hardware.
As you might expect given the firm's name, Wheelsandmore retails a selection of aftermarket wheel options for the 720S, too.