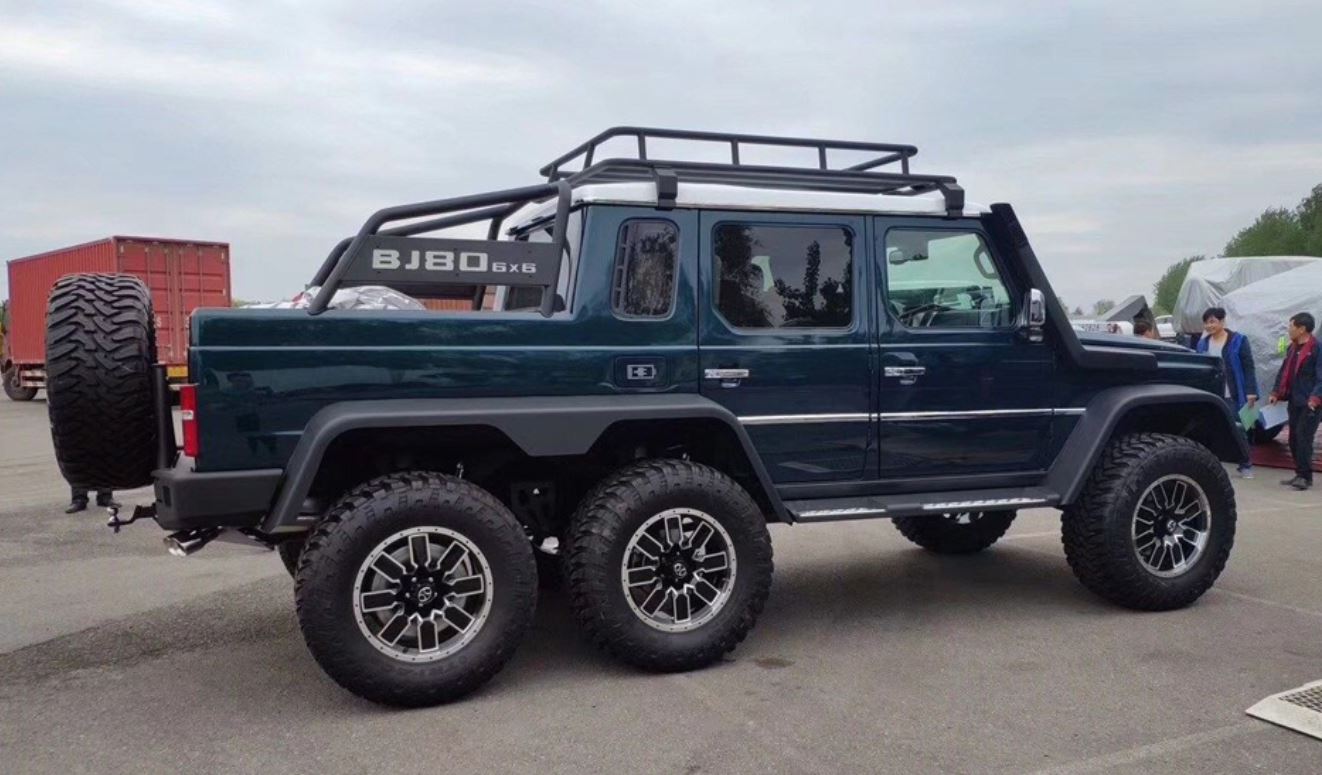 We know some of the brands in China love to copy vehicle designs and it seems BAIC has taken a liking to the 6×6 produced by the Mercedes and AMG team.
This BJ80 was revealed at the Beijing Auto Show and although it looks like a 6×6 (basically since it has 6 wheels), it is not remotely close in the brute department.
AMG's version of the truck has a twin-turbocharged V8 power source, BAIC's BJ80 6×6 has a lowly 2.3-litre turbocharged inline-4 that's good for about 250 horsepower. The AMG G63 by comparison makes 544 horses.
Details are very scarce but I would love to know what Daimler feels about this considering they [Daimler] own 12 percent of BAIC.