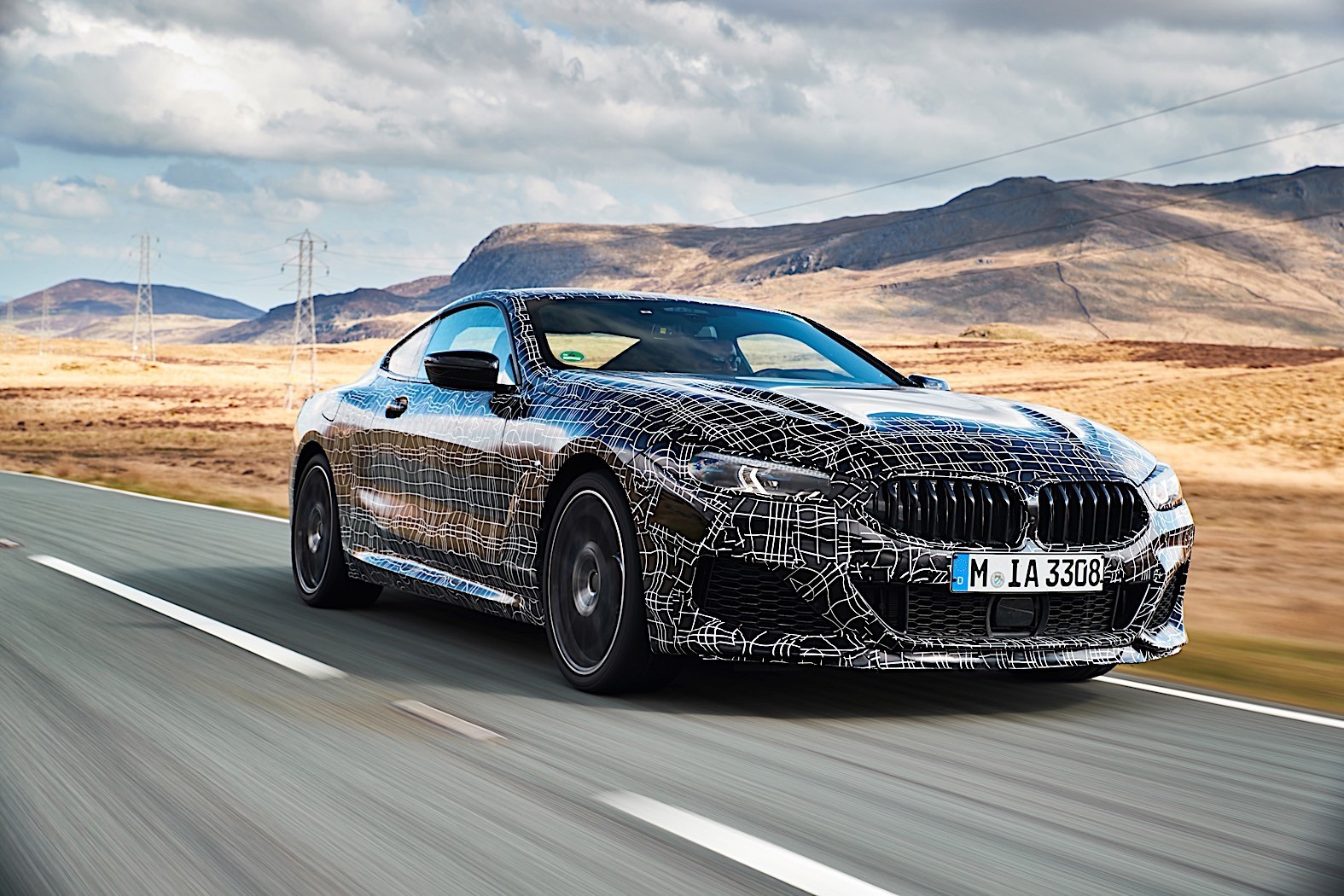 The car is scheduled to debut in June at the 24 Hours of Le Mans but to keep us interested, BMW has dropped the first official details on the all-new 8-Series.
The car has reached the final stage of development and will be in showrooms around the world by the end of the year.
The range-topping (excluding the M8) M850i xDrive will pack V8 performance with all-wheel-drive traction. The M850i xDrive is an M Performance model, so it gets a number of enhancements developed by the M division including a rear differential lock as well as sport-tuned suspension and steering.
This V8 is the familiar 4.4-litre twin-turbo unit but tuned to deliver 530 hp (395 kW) and 750 Nm of torque. This output is good for a 0 to 100 km/h sprint of around 4 seconds.
"The thing that always impresses when test driving the new BMW 8 Series Coupe is its adaptability," says Markus Flasch, BMW 8 Series Project Manager. "Whether a driver expresses his or her wishes with regard to comfort and sportiness using the accelerator pedal or by pressing a button, the vehicle immediately adapts perfectly to each setting."
Production of the 8-Series in coupe guise will start at BMW's main plant in Dingolfing, Germany later this year. The coupe will be joined shortly by an 8-Series Convertible and an 8-Series Gran Coupe, and all three body styles will be offered in high-performance M8 trim. M8 versions will also come with a 4.4-litre twin-turbo V8 but with output hovering above 600 hp.