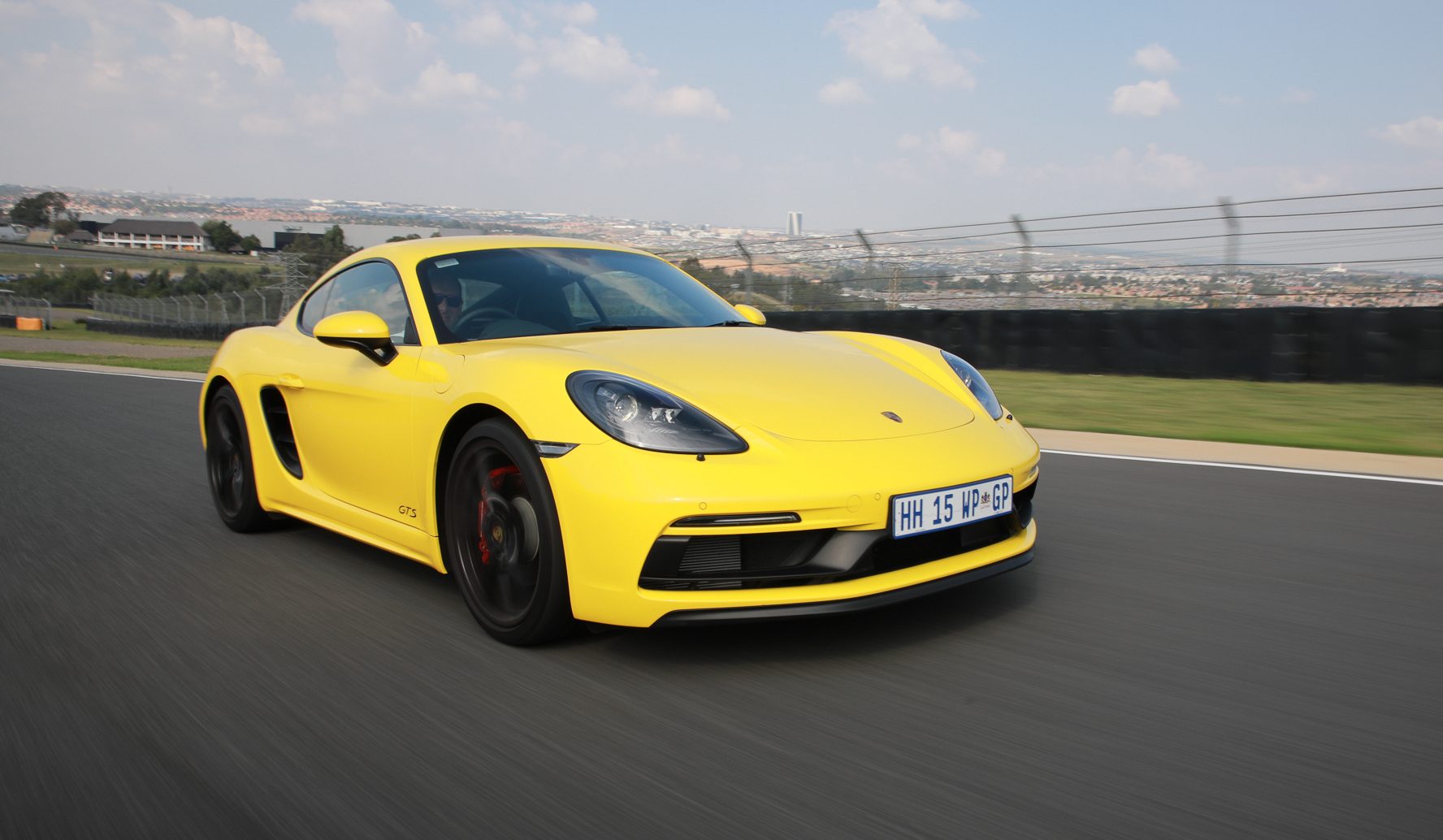 Late last year, Porsche unveiled their new Porsche 718 GTS models and I was fortunate enough to attend the local media launch launch this morning and get some time behind the wheels of these mid-engined creations from Zuffenhausen.
As a reminder, both variants pack an increase in power taking it to a total output of 269 kw (365 hp) and 420 Nm of torque thanks to a newly developed intake duct and an optimised turbocharger for the 2.5-litre, four-cylinder boxer engine. This makes it 11 kW (15 hp) more powerful than the 718 S model and up to 26 kW (35 hp) more power than its GTS predecessor models with naturally aspirated engines.
Although these cars are available with a manual six-speed transmission as standard, I can very confidently say the optional Porsche Doppelkupplung (PDK) is the one to go for. The cars are also equipped with a host of options as standard, such as the Sport Chrono Package, Porsche Torque Vectoring (PTV) with a mechanical rear differential lock and Porsche Active Suspension Management (PASM), which lowers the body by ten millimeters but enough of the tech mambo jambo.
Straight from media briefing I hopped into the Cayman GTS and chased an instructor from Germany in a 991.2 Carrera GTS around Kyalami circuit in ideal conditions. Each lap we cranked the drive mode up until we were in Sport Plus mode and once there you realise how damn good this entry-level Porsche actually is. It has been quite some time since I have driven a small, mid-engined car on the iconic track and the feedback, response and grip levels are on point on any section of the track.
This car instills an enormous amount of confidence in you because it is so well balanced and as mentioned the feedback is phenomenal. I was pushing the car much harder than I expected and you will know very quickly if you have pushed it beyond the grip level but it wont try to kill you. Burying your foot flat on the straights and the more powerful GTS only slightly creeps away from you once again proving that this turbocharged engine packs more than enough punch for a car that weighs just under 1.5 tons.
In the Boxster S, the differences are so small they are almost negligible. There was a tiny bit more understeer when coming into a corner a bit hot but it is just as good out on the tarmac as it's hard-top brother. If I hadn't driven them back to back, I don't think I (or anyone) would notice the minuscule handling differences.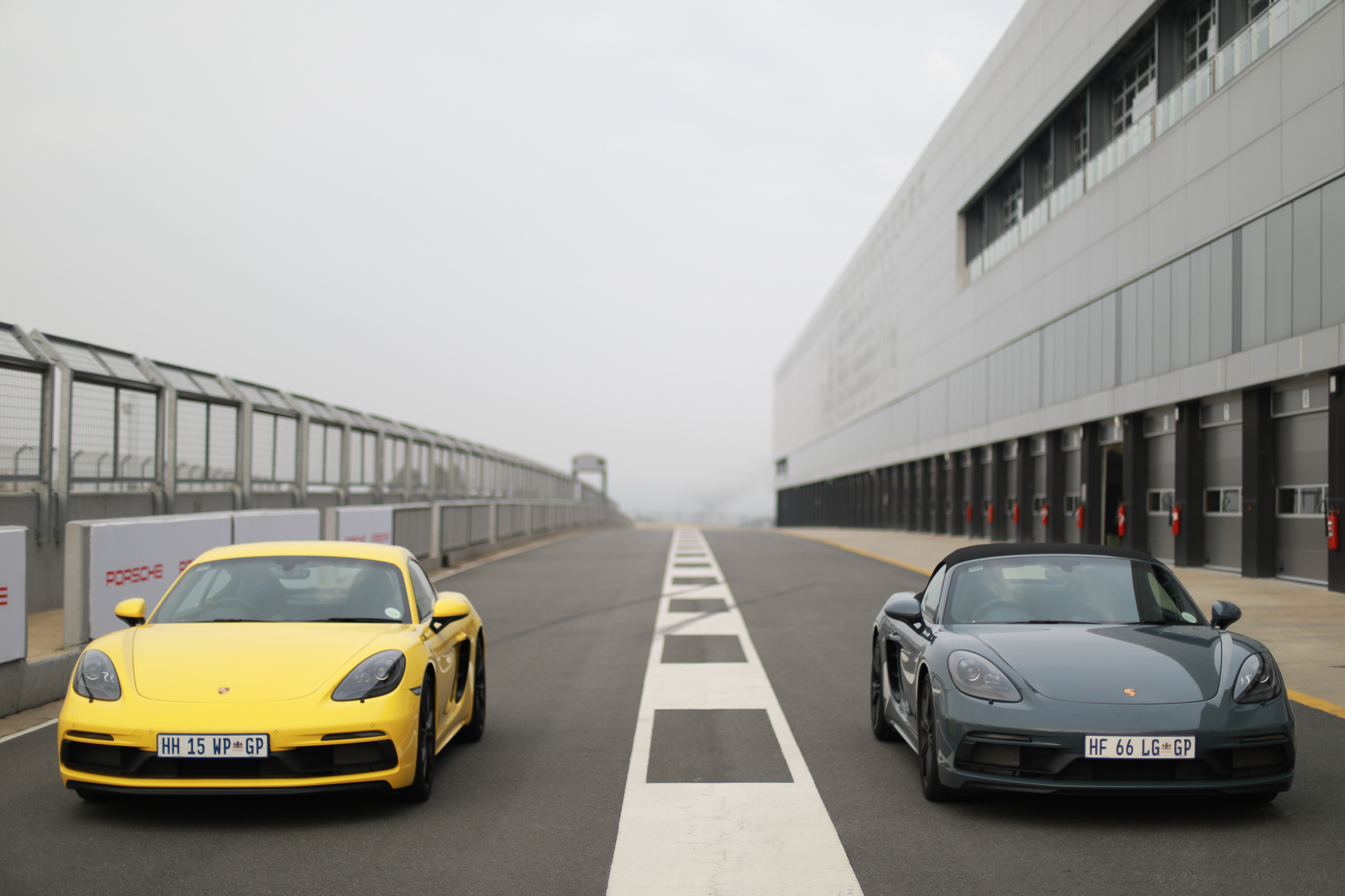 Out on the open road you notice how good the chassis is because this is one of the first proper sports cars that doesn't ride like one on the less than perfect roads. You actually don't realise how fast you are going until you have a look at the speedometer which is a second indication and hat tip to the brilliant underpinnings of the car.
It was a fantastic day out with Porsche South Africa and not only was the car hugely surprising, the launch was executed to perfection.
718 Cayman GTS – R1,122,000 with 3-year/100,000km Drive Plan
718 Boxster GTS – R1,132,000 with 3-year/100,000km Drive Plan
PRO's
The blackout 'GTS' highlights make for sinister appearances
Driving focus without the 911 excess and premium price
Feedback and handling
CON's
Dull exhaust sound outside (much better when inside the car)