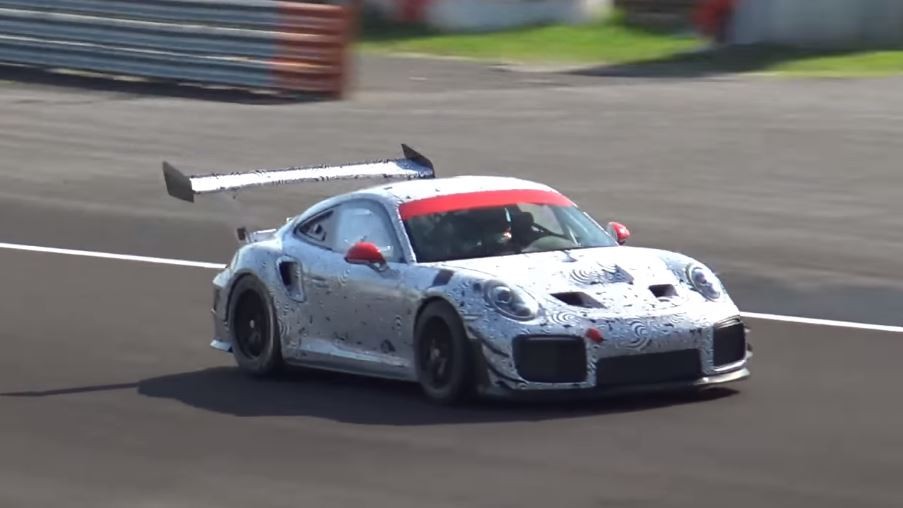 A very extreme looking Porsche test car was recently seen testing at Monza in Italy and it is looking like a more hardcore aka race version of the 911 GT2 RS.
There is no mistaking those front air intakes and just look at the size of that rear wing! There are also some dive-planes up front and larger hood vents, which make the NACA ducts on the production GT2 RS seem tame in comparison.
If you watch the video below, you will definitely hear something similar to the twin-turbo flat-six further indicating that this is a descendant of the production GT2 RS.
Could this be Porsche's weapon to take on the McLaren Senna GTR and such or is this just a test bed for the next gen racecar?
What do you all think? Let us know in the comments below.