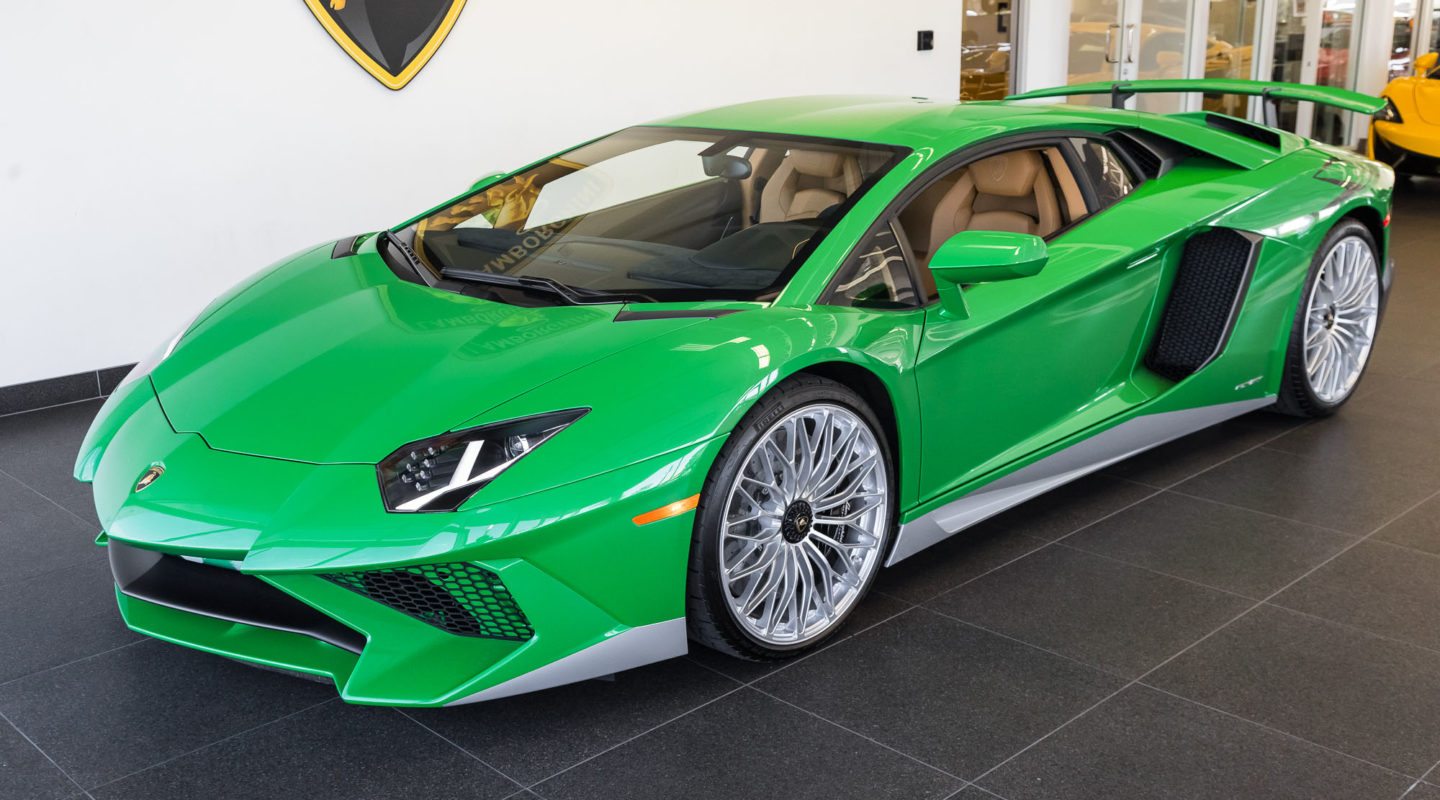 The Lamborghini Aventador SV looks down right brilliant in any spec but sometimes customers (and dealers) go the extra mile to make it even more unique.
Lamborghini Newport Beach just took delivery of this one-off SV as it is the only one in the world to be painted in a special paint that was chosen specifically for one reason: to pay homage to the infamous Miura SV chassis #4846.
It is not just the green paint that pays tribute to this Lamborghini icon either as the lower section is painted in silver just like the Miura.
These special touches were executed by the Ad Personam crew which is Lamborghin's customization branch.