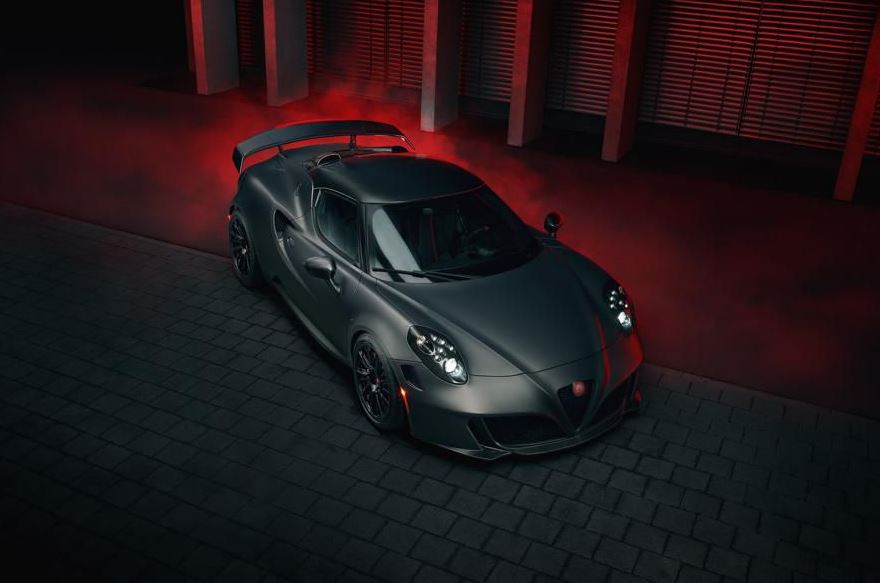 Last week we saw the first shots of Pogea Racing's immense take on the Ferrari 488 GTB called the FPlus Corsa but now they have revealed the Alfa Romeo 4C Nemesis.
This is not the first time Pogea Racing turned their attention to the sporty Alfa because a few years ago they came up with a 319 hp (238 kW) 4C offering.
The Nemesis benefits from bore enlargement to 2-litres (from 1.8-litre) and in combination with larger intake valves and a Garret GTX turbo, you get a new output of 477 hp (356 kW) and 535 Nm of torque.
These new figures equate to a 0 to 100 km/h sprint in 3.6 seconds and a top speed of 308 km/h.
To compliment the power gains, you also get a new carbon fibre body kit complete with new bumpers, spoilers and a sinister grey paintjob to complete the picture.
No pricing is known at this stage but Pogea Racing will only be producing 5 units in total so it will be a very rare sighting.