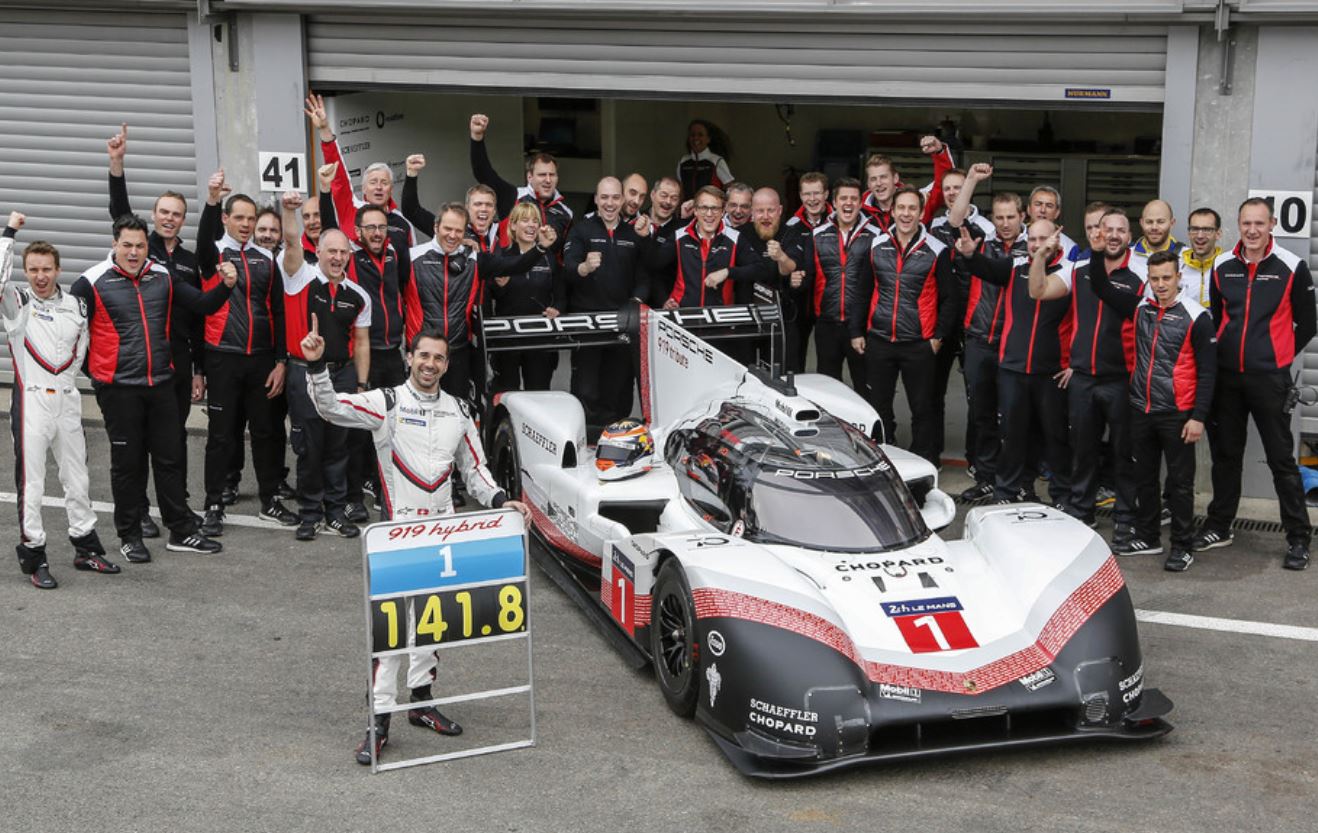 Porsche wanted to win at the highest level of motorsport so the 919 Hybrid was born. It went on to win the 24 Hours of Le Mans three times but it has now been retired and is making it's way around the world saying goodbye and smashing lap records along the way.
The car doing the rounds is actually an unrestricted car called the 919 Hybrid Evo and since it does not have to compete in any series, Porsche has taken the chance to tweak the aerodynamics and power. The result is a car with a much larger rear wing and more aggressive side skirts. The 2.0-litre V4 uses two energy recovery systems, one brake and one exhaust, and it makes 720 horsepower, up from about 500 in racing trim.
It recently paid a visit to Spa and set a new lap record of 1:41.77 which now knocks Lewis Hamilton's 2017 record of 1.42.553 into second place. Lewis Hamilton achieved that time in a Mercedes W07 F1 race car as he secured pole position for the upcoming Formula 1 race.
What is more important is the 919 Evo will be heading to the Nordschleife for a "demo lap" which could see it claim the outright lap record of the infamous circuit.