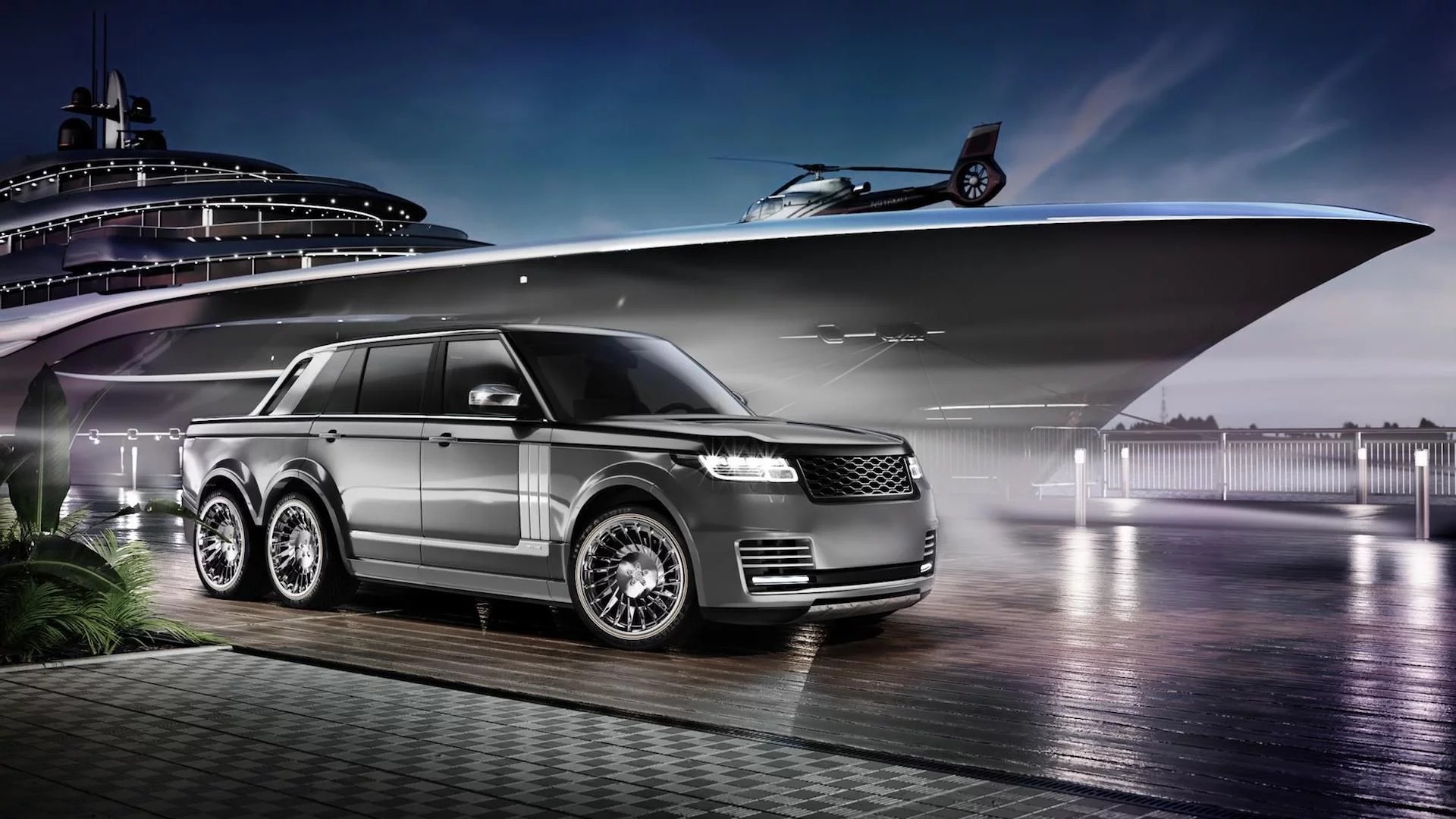 When Mercedes-Benz brought out the enormous and expensive G63 AMG 6×6 I thought that is pretty much as crazy as it get's but then came along the even more over-the-top Mercedes-Maybach G650 Laundaulet to cater for the client craving comfort but now a new project from a German company is set to blow them out of the water.
The company known as T. Fotiadis Design, is behind this crazy idea and they are setting out to create the ultimate superyacht for the land.
The Range Rover creation has been dubbed the the T.Fotiadis Superyacht Land Tender (SLT), has been specifically developed for superyacht owners who want a unique way to travel from their mansions on the seas to docks, airports, hotels, and private residences.
While talking to The Drive, the owner of the company said "It is designed to be a superyacht tender. Until now, superyacht owners arrive at the dock aboard their 30-foot tender limos and then have to use Maybach or Rolls-Royce to get around town. The SLT is a vehicle dedicated specifically to the yachting world and style ambassadors."
Obviously these are all renderings for now but they are indeed building this and it could be seen as soon as the Monaco Yacht Show in September this year. Is it tickling your fancy (and your wallet)? Well you will be able to choose between a 2.0-litre four-cylinder with a hybrid system, a 4.4-litre diesel V8, or Jaguar Land Rover's 5.0-litre supercharged V8. Let me guess what 99.9% of the buyers will opt for.