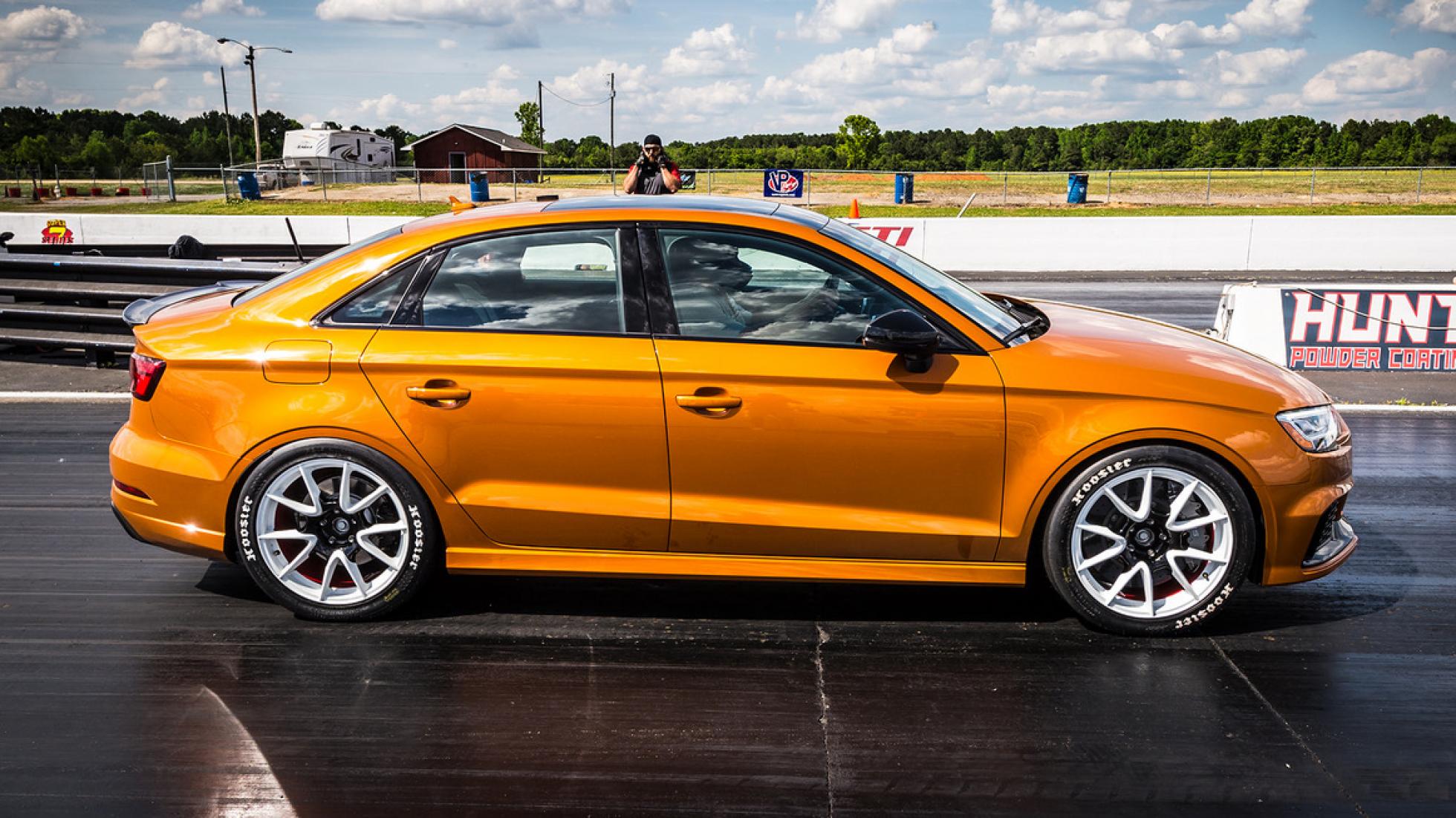 The Audi RS3 Sedan in stock form is not exactly a slouch but this one from tuning specialist APR, is actually hilariously fast.
Thanks to a host of mods from the tuner, this RS3 Sedan now pumps out 600 hp (447 kW) and is able to hit 100 km/h from standstill in around 2.6 seconds and smash the quarter mile in under ten seconds.
How did they get the 2.5-litre five-pot turbo to this extreme figure? Well this orange rocket is fitted with a number of prototype parts they'll soon be rolling out for sale. This includes a new intake, intercooler, fuelling and ECU system and a new 'TTE625' turbo. They also added a straight-pipe exhaust, new 18-inch wheels and Hoosier drag tyres, while less equipment comes in the shape of binning the seats.
Recently at the Mongomery Motorsport Park in Alabama, it ran eight passes clocking a fastest time of 9.83s for the quarter mile.
"Given the turbo's moderate size," said APR, "the system makes for an excellent daily driver, without introducing significant lag, as is often the case with much larger, and more capable turbochargers."
If you had this as a daily driver you would surprise a lot of supercar owners at the traffic light.