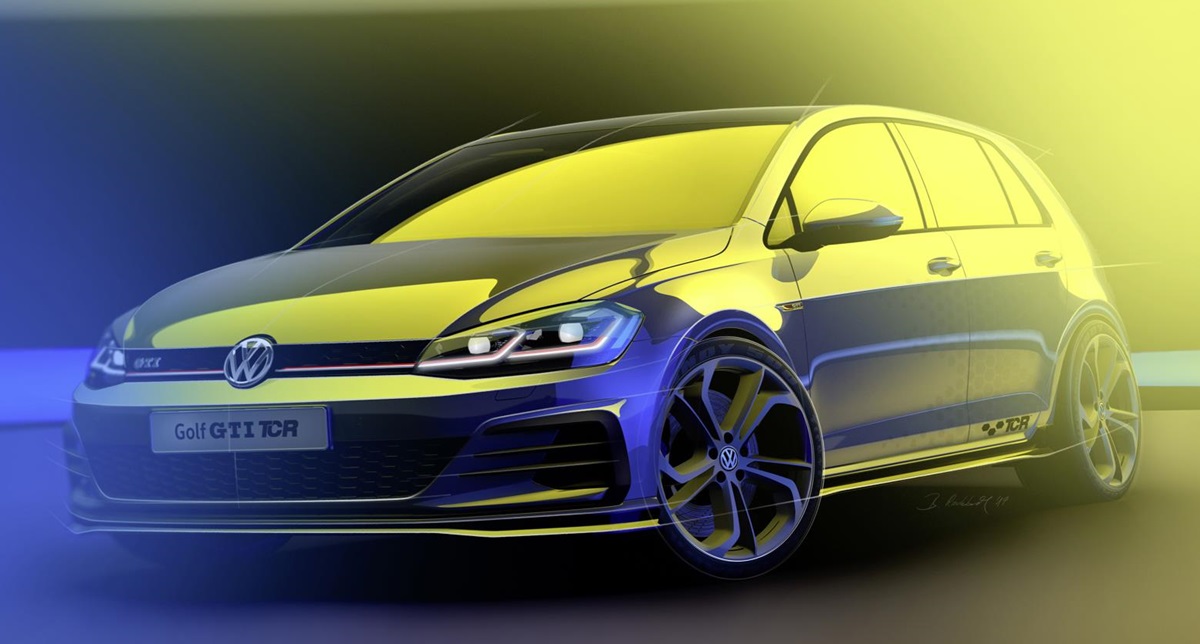 Volkswagen are going to add another performance variant to it's GTI range using the Golf GTI TCR racer as the influence.
Thanks to a teaser sketch released by the manufacturer, we can get to see a hint of the car's styling and the name being Golf GTI TCR.
It will sit above the GTI Performance (242 hp; 180 kW) but below the Golf R (306 hp; 228 kW) in terms of the power output which means you will get 286 hp (213 kW) from the 2.0-litre unit.
Considering there is an all-new Golf arriving next year, VW will be keen on keeping buyers interested with the GTI as it approaches run-out. This latest special-edition model will help achieve this.