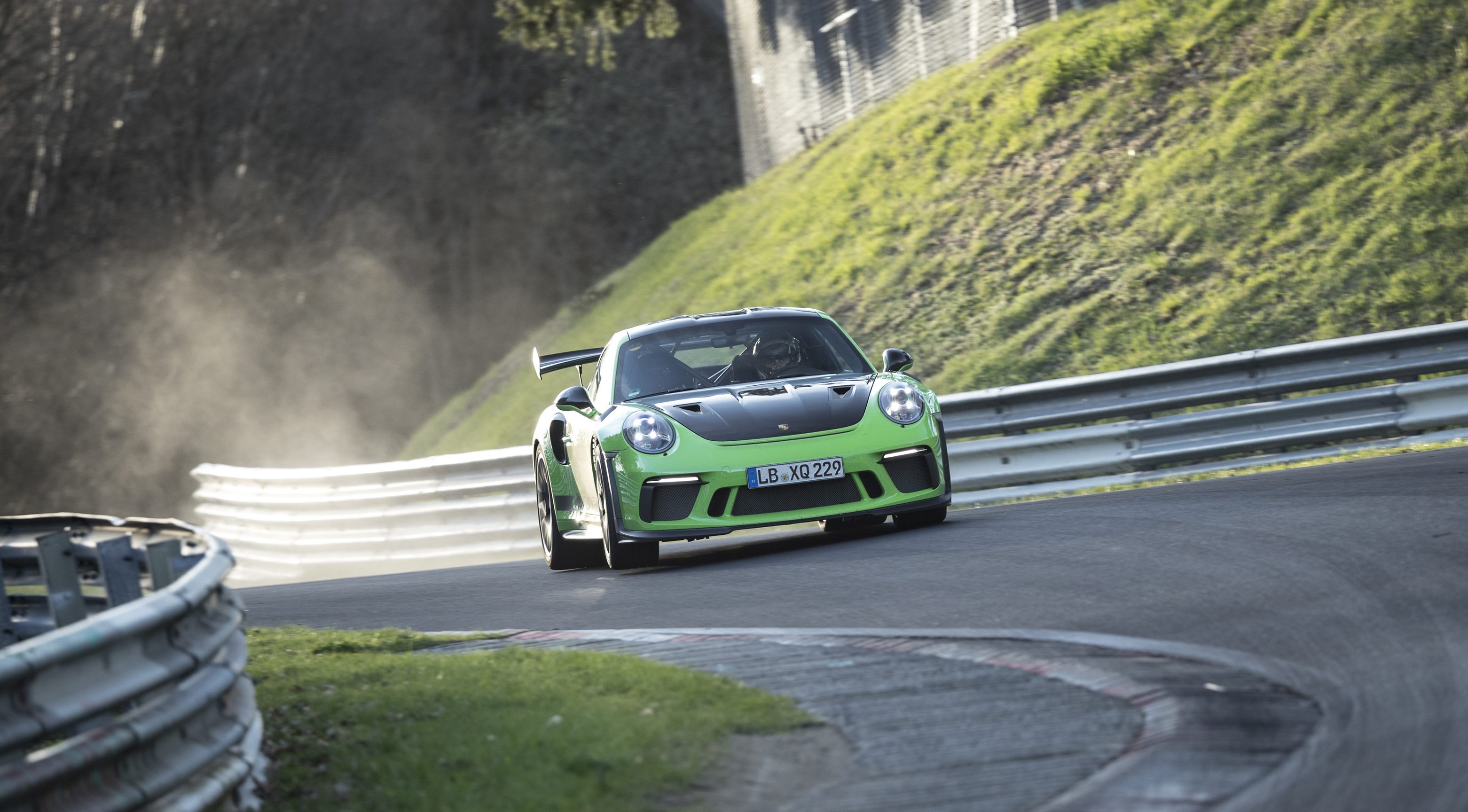 Just the other day. news broke about Porsche's new 911 GT3 RS setting a blistering lap time around the Nurburgring and it seems it was thanks to some kind help from the GM development team.
GM had booked the track for the whole day to test their Corvette ZR1 and Porsche arrived without an advanced booking ready to put in some hot laps.
"We went there, pretty much the first to arrive at the track, with an official and two stop watches," Oliver Berg, Porsche GT product manager, told Motormouth.
"Most of the engineers here know each other," said Berg, "Because they're always testing at the Nürburgring, and there is real camaraderie between them, a nice atmosphere."
It turns out the Corvette team allowed Porsche an hour of their track time in order to set a lap but did not even need the full hour to achieve it.
"When we started the first lap everybody had their mobile phones out," said Berg. "Before, when we ran in traffic on a busy day we were in the low sevens, so we thought we could reach the sixes. But then the first lap was – Baam! – six-fifty-nine…"
"The first thing my boss said was 'Oh we can stop now, we've achieved our goal.'" said Berg. "And the Corvette guys were just standing there with their mouths on the floor. They didn't expect us to do that on the first lap.
"Then, second stint – Baam! – fifty-nine, third stint – Baam! – fifty-nine…"
"Fourth stint – and baam! – fifty six… They've been there all week, and we didn't even need the hour – we left after half an hour. And the Corvette guys are still 'Huh?', speechless… But really nice guys."