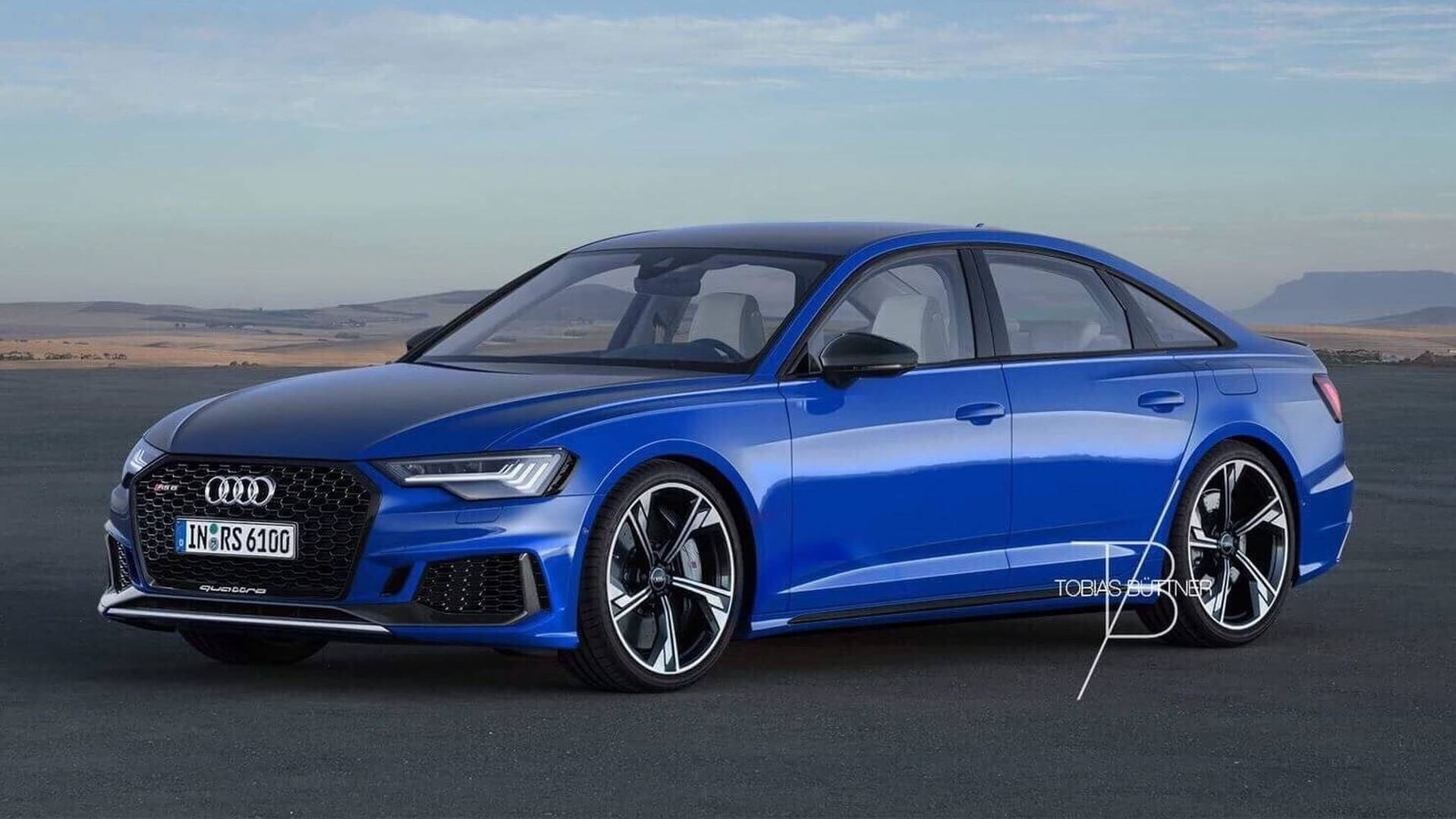 The last Audi sedan to wear an RS6 badge was the C6 model that packed a 5.0-litre V10 engine and it proved to be a quite prudent alternative to the E60 BMW M5 and the E63 AMG Mercedes. Then came the C7 RS6 with an equally potent twin-turbo V8 that made the station wagon a really cool car but it also meant that Audi no longer had a direct competitor to the BMW M5. Now though, there are rumours that the next generation RS6 will be offered in both Avant and sedan guise.
It has become mandate that when such news come out, Photoshop experts see an opportunity to showcase their craftsmanship. In this instance, Photoshop artist Tobias Büttner has come up with an idea of what the next RS6 Sedan could look like. And having seen the new design language on Audi's latest products such as the RS3, RS4 and RS5, Büttner's rendering does look much like a possible new RS6 especially when taking into consideration the similarity of the German automaker's design throughout the models' family tree, particularly those from the RS division.
Reports suggest that the RS6 Sedan is being brought back to life to cater for those markets less eager to have station wagons, markets such as China and the USA.
The next generation RS6 is also rumoured to have as much as 650 hp (485 kW) in its most potent form, with the base model packing 605 hp (451 kW) which is on par with the obvious rivals from BMW's M division and Mercedes-AMG.