Are you also intrigued by the vrooming sound that modified cars make? Are you planning to give your car a makeover or get some custom modifications done? If yes, then before you spend so much in turning your 3-series BMW into an M3, make sure that it is in adherence to the modification rules that set limits on the interior and exterior modifications you can make in your car. As per the law in the UAE, all the modified cars need to have a modification certificate from the Emirates Authority for Standardization & Metrology.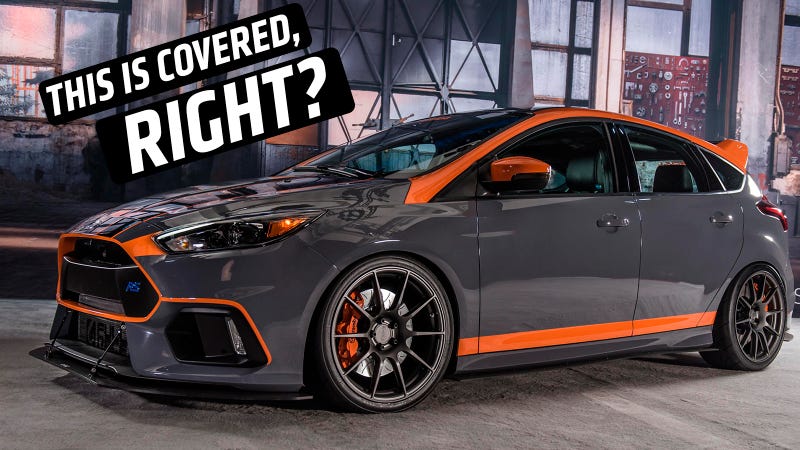 It may seem fun, but when it comes to car insurance in UAE, you will find that there are certain downsides of having your car modified. Have a look at it in detail –
How Does It Affect Auto Insurance In the UAE?
Modifications can improvise your car exteriors and its performance but it has an adverse effect on your motor insurance policy. The cost of your motor insurance will escalate after any modification or, in the worst scenario, the insurer may even reject your claim.
Revealed: the impact of car modifications on your auto insurance coverage in the UAE
Car modifications drive up the cost of auto insurance
Any modification that is done to boost the performance of your car can make it more prone to accidents which leads to an increase in your car insurance premium. It includes high-performance brake systems, seats, a customized turbocharged engine or engine radiator, gearbox, chassis, suspension system etc.
Then again, modifications that enhance your car aesthetics and increase its value, put it at the risk of theft.  Any modification made to wheel rims, custom paint, racing tyres and stereo system will probably make it more appealing making it more vulnerable to theft, and due to this reason, the cost of your car insurance premium is increased.
How do auto insurance companies consider car modifications?
The Insurance provider, by its sole discretion, can decide whether to grant an insurance cover or refuse insurance to modified cars. Coverage can be extended in case of slight modifications, or a significantly higher premium can be charged for insuring a car with major modifications.
As a matter of fact, most insurance providers in the UAE provide motor insurance to cars owners who got their modifications done through a certified showroom or dealer and not from a third-party workshop.
Mostly, a vehicle owner is expected to submit the receipts to authenticate car modifications when applying for/renewing car insurance UAE.
If there are any major modifications done from an unaccepted garage, then you will be provided only third-party liability coverage under your motor insurance policy.
There are two types of coverage provided in a motor insurance policy in the UAE, one is comprehensive and the other is third-party liability cover.
Third-party insurance is a legal mandatory requirement, as per the law, for any car-owner in the UAE.  It covers you against any obligation arising due to any accidental loss or damage caused to a third party or property from the insured vehicle.
On the other hand, a comprehensive motor insurance scheme offers coverage against any loss or damage caused to your car in an accident or collision and provides emergency roadside assistance services along with third-party liability cover.
How Do Modifications Affect an On-Going Motor Insurance Policy?
You need to intimate your insurance provider about any modifications that have been made to your car during the policy period.
The insurance provider will update your current motor insurance plan and may charge you with an additional premium for extending coverage to the customized parts.
In case you miss to inform your insurer in advance, there are chances that the insurer may reject your claim in future.
If you are planning to get your car modified or customized, it is advisable that you check with your insurance provider if coverage is provided for the changes that are being made.
You should also check the amount of extra premium that you will be charged, so you can include that in the total expense of modifying your car.
How to Get Auto Insurance for an Already Modified Car?
To give you motor insurance for a modified car, the insurance provider may ask you to submit a 'modification certificate' while applying for auto insurance in UAE.
What Is The Need Of A Car Modification Certificate?
While purchasing car insurance in UAE for your modified car, it is important to have a car modification certificate with you.
As per the official decision made by the UAE Cabinet, it is mandatory for the owners of modified cars to acquire a 'modifications certificate' from the Emirates Authority for Standardization & Metrology.
This regulation is to ensure that the modified cars meet the safety standards of roadworthiness in the UAE.
To drive their modified cars legally on the UAE roads, owners must have an MC.
The modifications and customizations that are made to your car are verified on the basis of this certificate.
 How Can You Apply For It?
The inspection of the modified cars is carried out at the inspection center which is located in Yas Marina Circuit, Abu Dhabi.
The process of evaluating car modifications is as follows –
Firstly, physical inspection of the modified vehicle is carried out
The modifications will be certified by the authorities (or rejected if they don't meet the safety standards)
The results will be sent to Emirates Authority for Standardization & Metrology (ESMA)
The modifications certificate will be then issued to the car owner by ESMA
Over to you!
So, if you are considering driving a modified car on the UAE roads, then you must get the modification certificate too. And, timely inform your insurance provider about the same. This will prevent you from getting stuck with a modified car on which you have spent a fortune, just to find out that it doesn't meet the safety standards and is denied a motor in