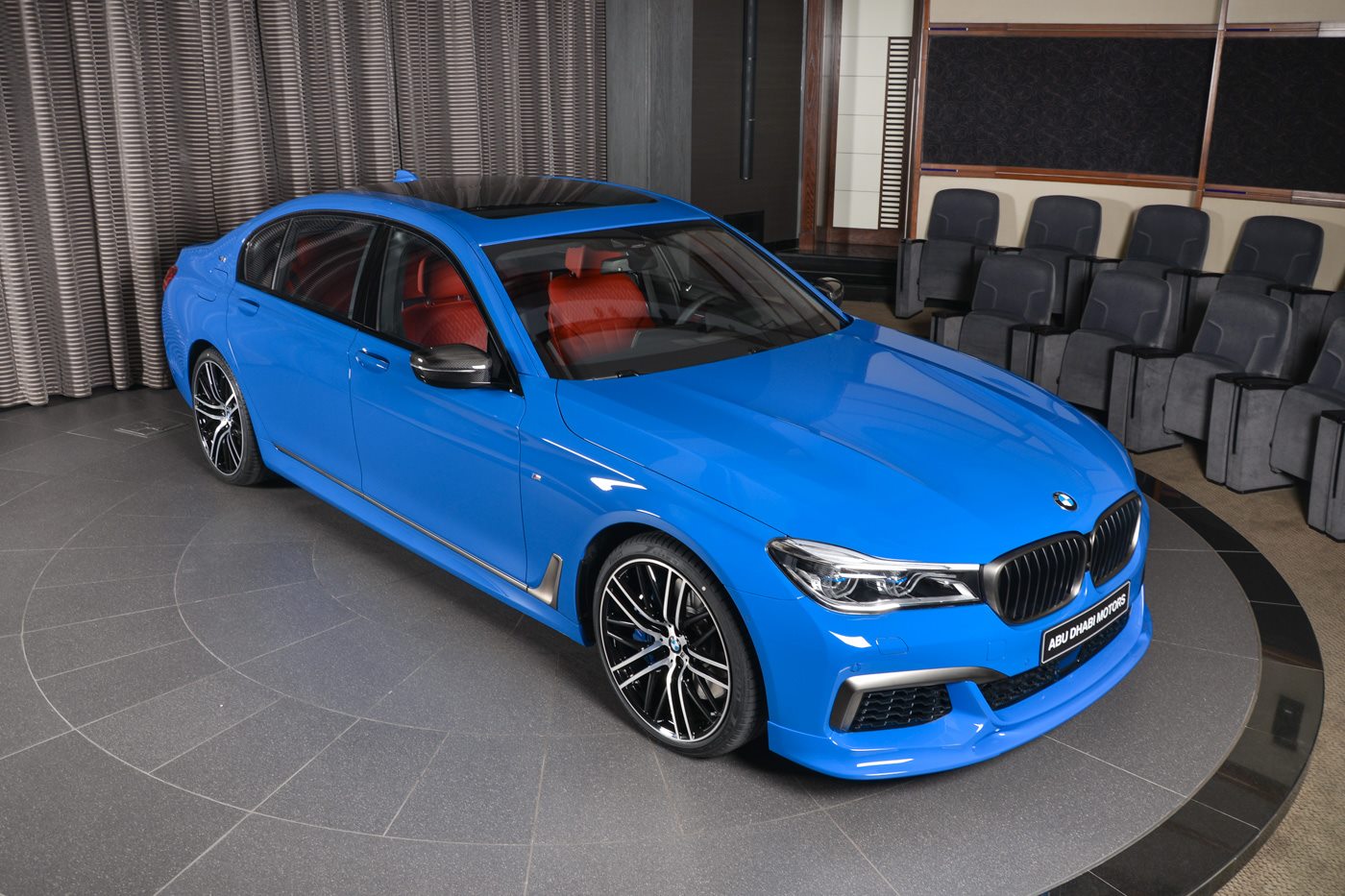 The team from BMW Abu Dhabi have been fairly quiet of late and this is probably why. They have built a new Individual car using the luxurious and ludicrously fast M760Li xDrive to showcase it.
This particular M760Li was spec'd with a seriously brash Santorini Blue exterior and a flashy Fiona Red leather interior and if you were to take a quick look at it, it looks just like a toy car. Just like their other bold M760Li creations, this is fitted with the 3D Design kit to give it more presence up front and this is a big thumbs up from us.
The interior just clashes far too much with that blue hue and a more neutral grey or black would have looked fantastic.
The only 7 Series model that might be more desirable than this would be an M7 for which BMW recently applied for a trademark. Even if there is going to be one, there's a good chance it will use the biturbo 4.4-litre V8 rather than the biturbo 6.6-liter V12 shared with Rolls-Royce.