There's no doubt that the first generation Ford Mustang is one of the most iconic cars ever to hit the scene. This is the car that gave birth to the Mustang as we know it and therefore possesses the legacy of being the essence of the muscle car. It is then no surprise when American tuners turn to this car as a restoration project every once in a while. Subsequently, a California-based tuning company called Timeless Kustoms has squeezed so much life into this Mustang that they saw it fit to name it the Vicious Mustang.
The word "vicious" sounds more than appropriate thanks to the monster that lives beneath the bonnet. We're dealing with a heavily revised version of Ford Performance's 5.2-litre V8 motor. Not only does this unit boast an MP2300 Supercharger, but it also has a pair of precision turbochargers strapped on it. The bulk of its innards have also been replaced by stronger, heavy duty parts. And what does all this work add up to? A "Vicious" power output of 1000 hp (746 kW).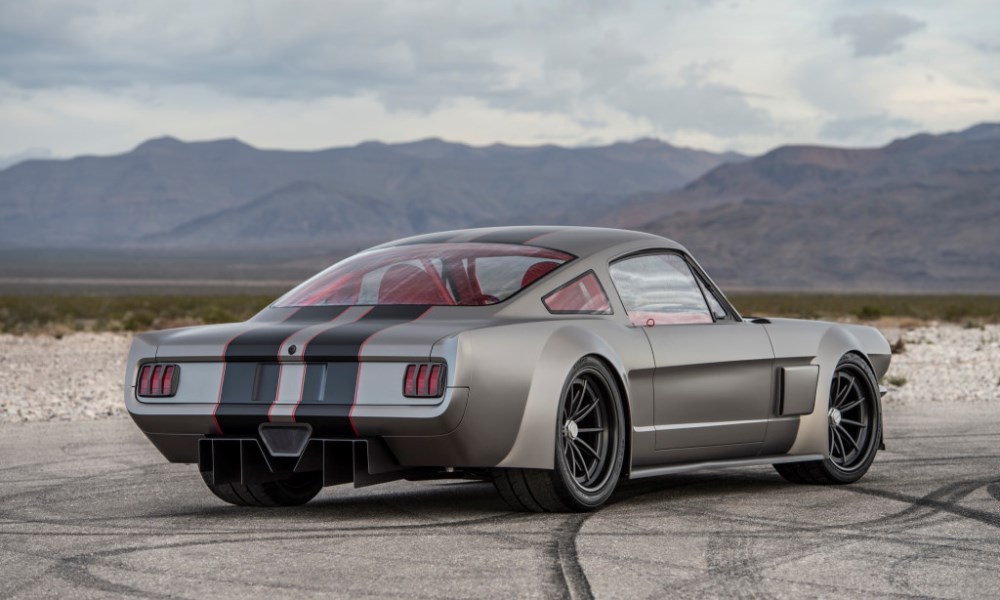 Sending this ludicrous amount of power to the rear axle is a six-speed sequential transmission which features a Centreforce DYAD clutch. Power then hits the surface with the help of a set of Kumho ECSTA V720 tyres. There's also quite a bit of modern, clever suspension trickery – the Vicious Mustang is equipped with a Corvette's C7's clip up front suspension while an independent multilink suspension manages the rear. Both front and rear axles swank a set of Ridetech three-way adjustable coilovers. There is also a set of Brembo brakes to the driver's exposal for when it's time to stop the fury.
The Vicious Mustang is not only extremely powerful, features modern brakes and a modern suspension system, but it looks the part too. Credit goes to a body kit that uses a mini-tub structure with 2-inch custom flared fenders and a rear diffuser resembling that of a Ferrari F430. Inside is a red-themed interior that offers a pair of Sparco seats and some safety, racing harnesses. There is also a Motec colour dash unit contrasted by classic air-conditioning.
The price of the car is not what you'd call tame too; the Vicious Mustang's cosmetic tweaks and engineering upgrades all amount to a price tag of $1,000,000 (approximately R12,5 million).