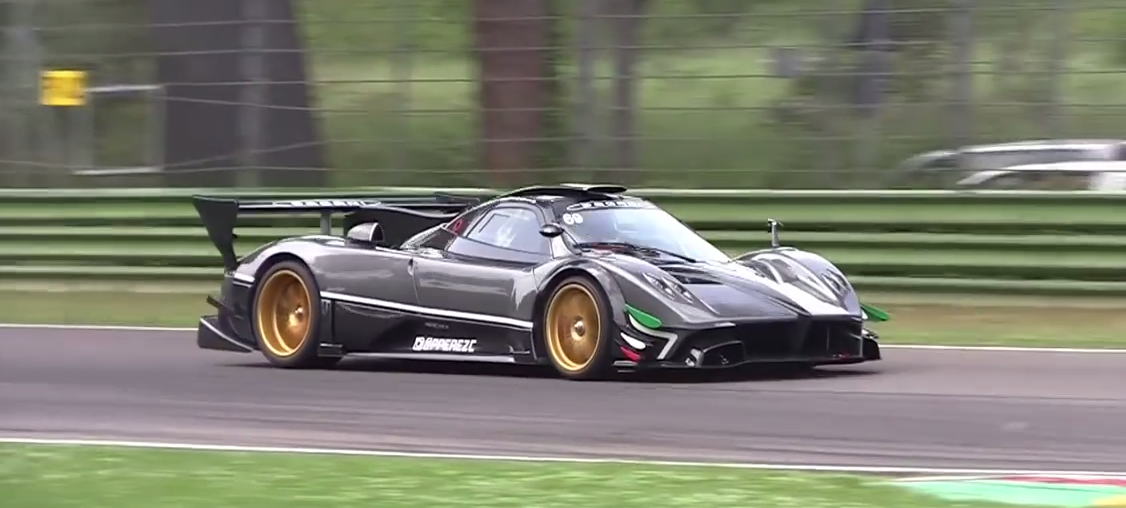 If you are wealthy enough you can buy and drive an insane creation known as the Pagani Zonda Revolucion and if you are in the 1%, then you can have one as an art piece in your house.
YouTuber Marchettino was able to capture the same owner of this art piece driving his "Black Minion" Zonda Revolucion around the Autodromo Internazionale Enzo e Dino Ferrari in Imola, Italy.
We don't need to give away too much but the video provides you with a mind-boggling sample of the soundtrack this thing makes.
As a reminder, the sound is emanating from a 6.0-litre V12 produces 800 horsepower and 739 Nm of torque. If you close your eyes and listen, the Pagani sounds like a Formula 1 car of yesteryear in a few instances. Controlling all that power is a six-speed magnesium transversal and sequential gearbox that can change gears in just 20 milliseconds.