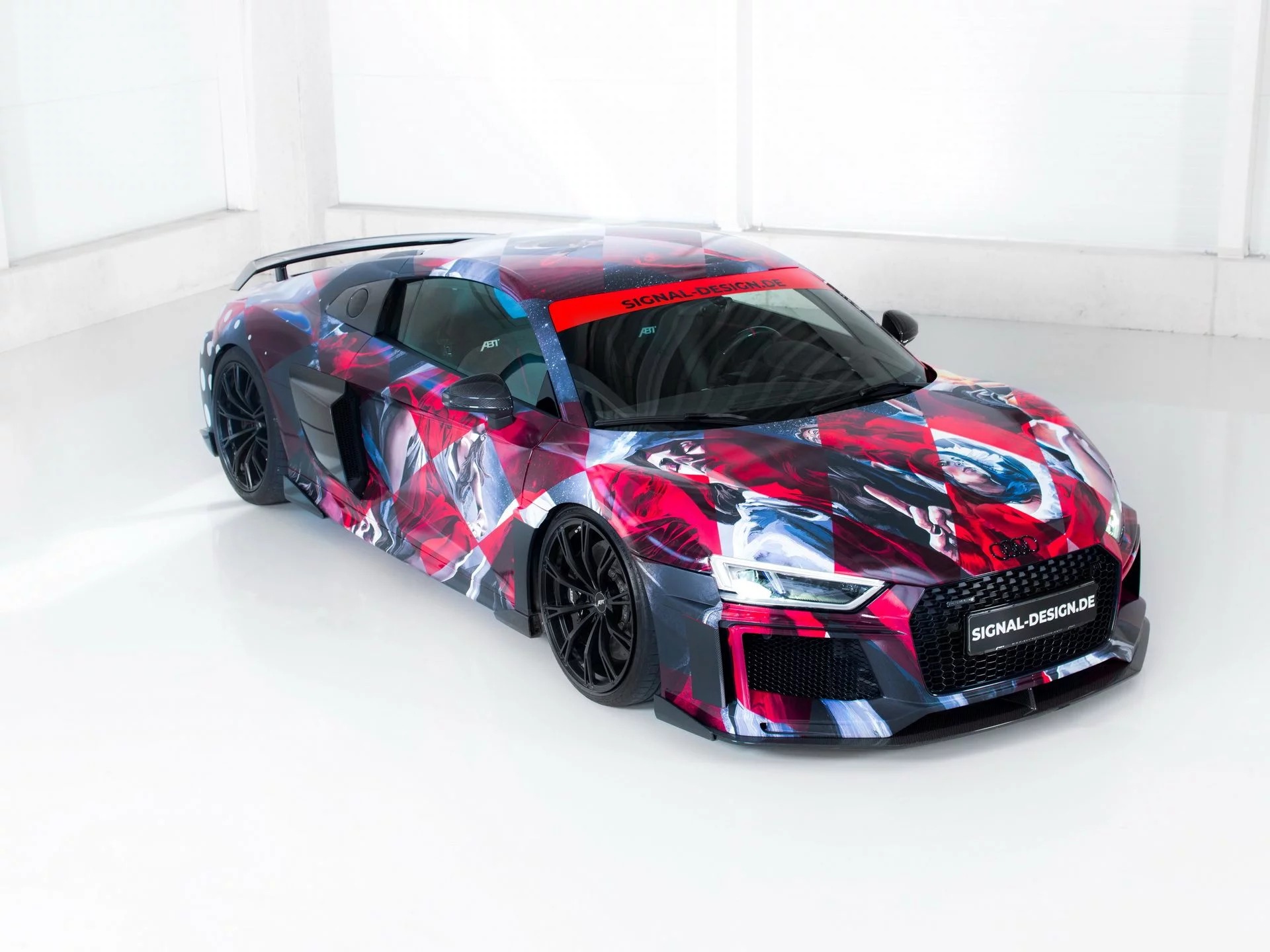 Manufacturers like BMW and Porsche have been producing art cars for quite some time now but thanks to ABT, Audi are now 'joining' the party.
ABT Sportsline is known for their fair share of cranked up Audi's but, for this project they teamed up with wrap specialists SIGNal Design to create this very unique R8.
ABT will have the Audi R8 art car on display at Lake Worth, in Austria, between May 9 and 12, alongside the already detailed RS4-R and RS5-R.