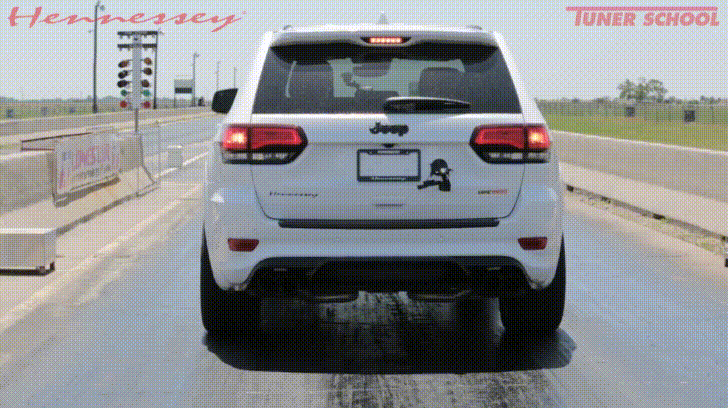 Not many people would say the Jeep Grand Cherokee Trackhawk is lacking power considering it comes with 707 horses (527 kW) but the folks at Hennessey Performance think very differently about that.
They have slapped on their HPE1000 Supercharged Upgrade which extensively modifies the Trackhawk's powertrain to lift grunt to a healthy 1,012 hp (755 kW) and 1,313 Nm of torque. These gains are obtainable thanks to their 4.5-litre supercharger that can whip out an impressive 14 psi of boost. The upgrade also includes stainless steel long tube headers, a high-flow supercharger bypass valve, upgraded high-flow fuel injectors, new ECU software, and a high-flow air induction system.
The Hennessey Trackhawk was taken to the drag strip recently where it sprinted to 60 mph (96 km/h) in an astounding 2.7 seconds and ran a quarter mile of 10.7 seconds at 132 mph (212 km/h). That makes it as fast as a Lamborghini Huracan or Ferrari 488 GTB.
When will the Trackhawk arrive in South Africa? At this stage no one can give a firm answer. I really hope it actually does arrive.