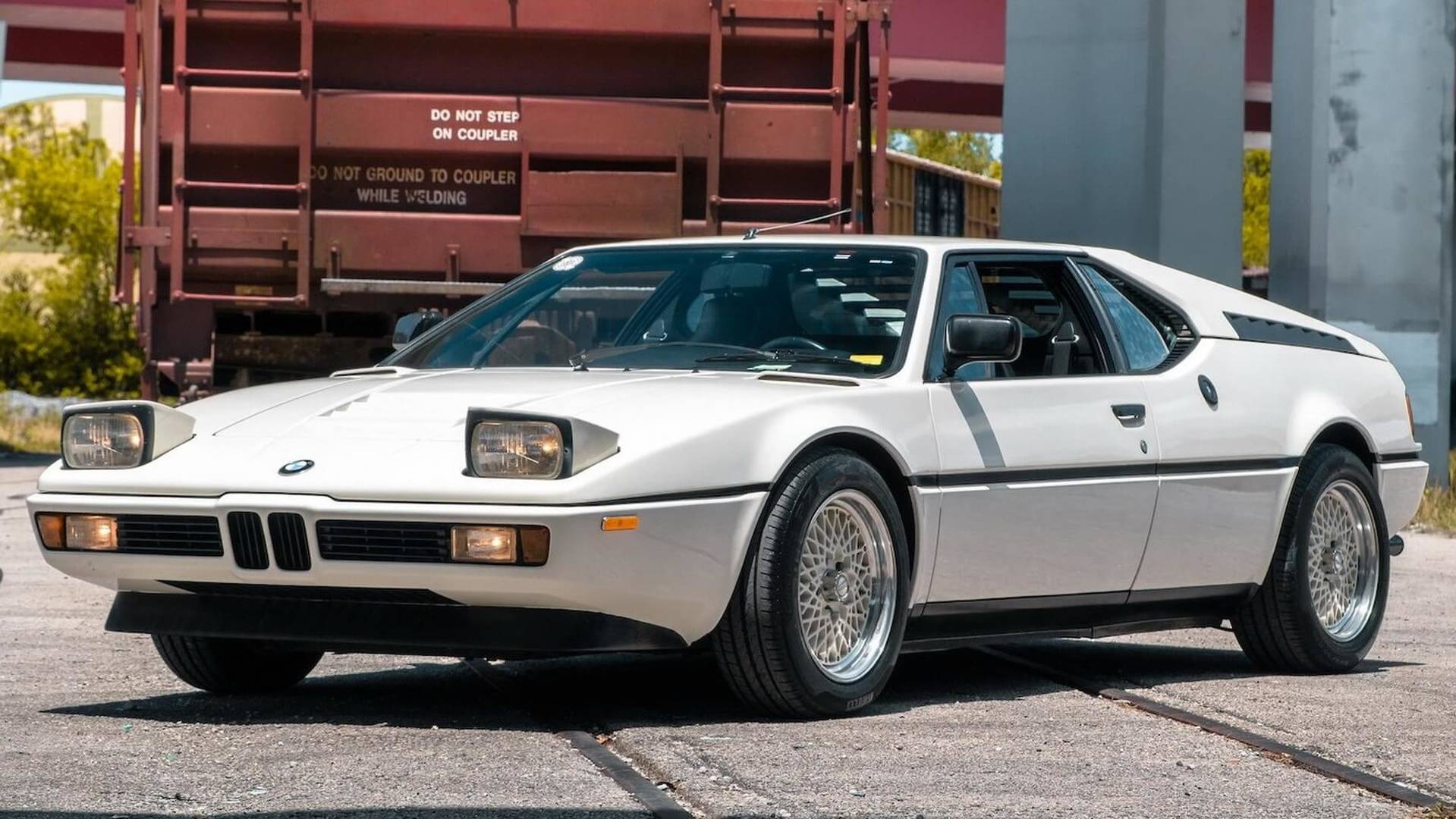 There's no arguing that the BMW M1 is one of the most iconic cars in the history of motoring and it therefore needs no introduction. But just for a bit of a recap, this mid-engine sports car produced between 1978 and 1981 is the first mid-engine BMW to be mass-produced, with the second being the i8 hybrid.
Only 453 on these were built, of which 20 were racers designed for the BMW M1 Procar Championship. This creation has led to quite a number of successes in motorsport as well as off the track, to as far as 2004 when Sports Car International listed the M1 in 10th place on the list of top sports cars of the 1970s.
It is then no surprise that this particular 1981 BMW M1 featured on this article is now being sold for $875 000 (approx. R11m). What may come as a surprise is that despite the fact that it hasn't been restored, this car might just be the nicest original M1 out there. This means that the 37 year old car that has done only 12 186 km, retains its Alpine White paint as well as all the original trim and aluminium. The car was originally purchased in Mexico and was later imported to California to an owner who has now decided that after 30 years, it's time to let it go.
As stock and as well looked after it may be, this BMW M1 rides on a set of aftermarket BBS wheels and has some minor wear on certain parts. Should you be bothered by these imperfections, it doesn't seem like there will be much wood to chop to get the car back into showroom condition. For starters, the seller is prepared to aid in getting original OEM wheels. Inside the M1 you will find the factory-fitted radio, the original leather upholstery and door cards. Lights and other electronics are said to be tip top. This M1 seems to be the type of classic that takes even an audience in their 20s, back to the '70s.
Those who are willing and able to buy the classic BMW should be delighted to find that the car, sold with a spare wheel, tool kit, as well as the matching luggage set, can be shipped all over the globe. In addition, the buyer will also get the car with service record as well as original papers such as the manual and repair book so you'll know among all components of the M1, keep track of that 3.5-litre straight-six engine that produced 274 hp (204 kW) and 330 Nm back in its day.