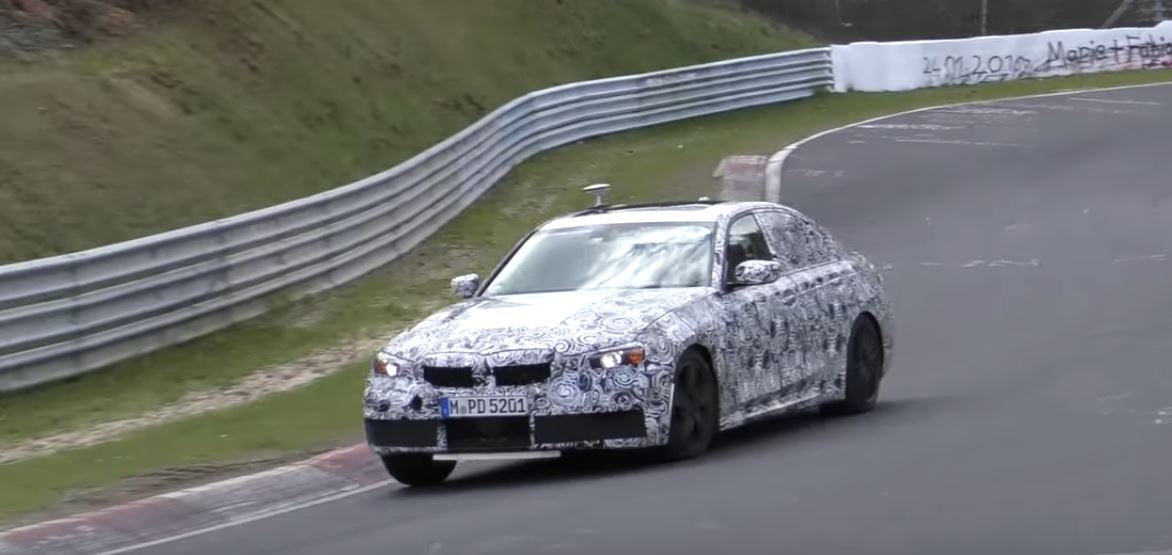 The team over at Bimmerpost is slowly uncovering information about the new-generation (G30) BMW 3 Series and here at Zero2Turbo we are mainly interested in the M340i model.
The spyshots you see above and below show a M340i model sporting camouflage before we start seeing some painted parts.
So far this is what we know about the new M340i
Production will start in November this year
It will use the B58 engine with 385bhp (390 hp and 287 kW)
Exclusively available with automatic transmission
Rear-wheel drive version for the US only
xDrive version as standard
The G20 3er is expected to feature fresh technology that will gift it with sweet dynamics, such as active rear steering and active stabilizer bars. Factor in the torsional rigidity benefits of the new CLAR platform and you'll end up with one bend-thirsty sedan.