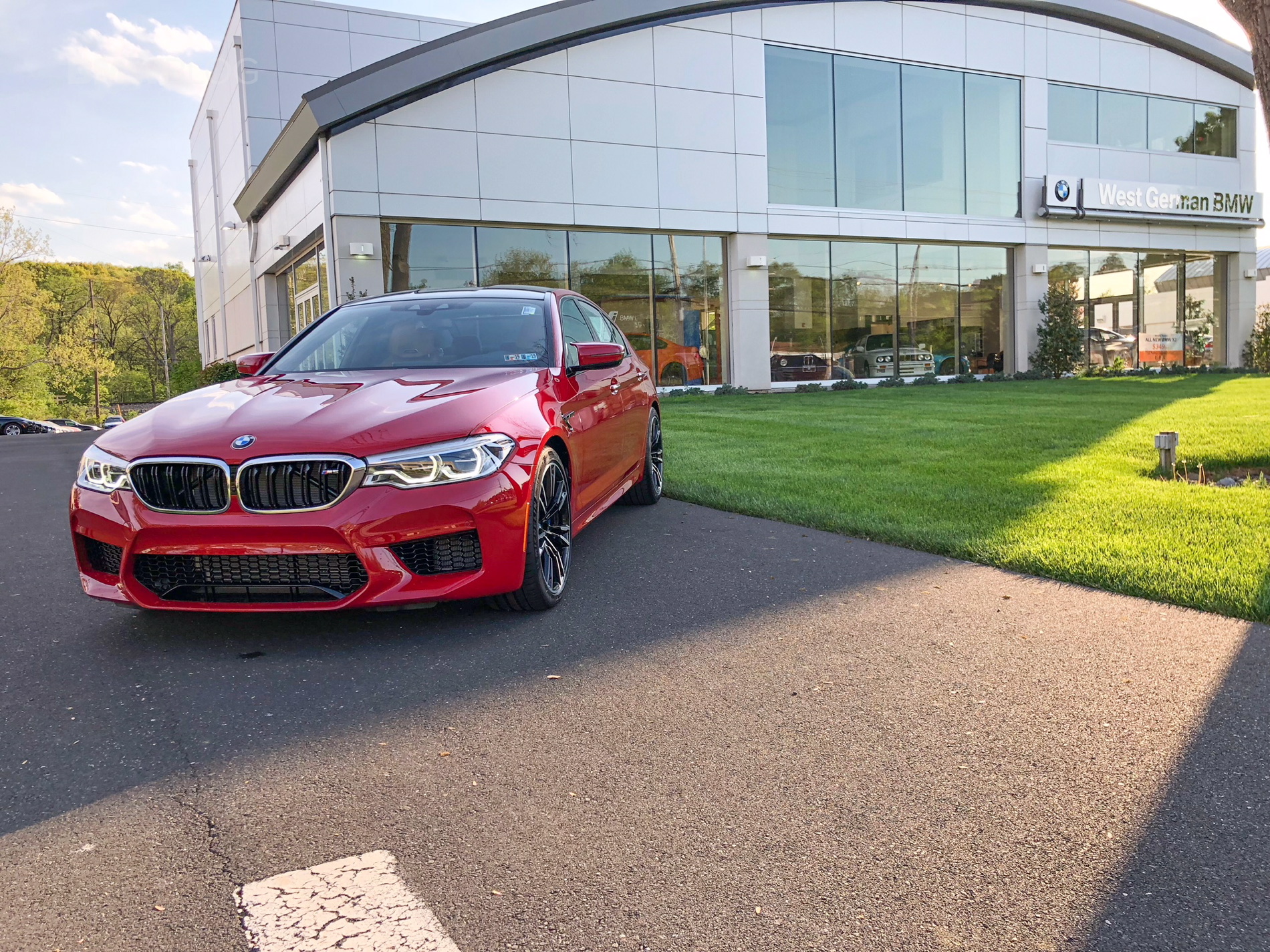 It seems as though BMW's M products get more insane with their colours with each generation. The E92 M3 Competition Pack struck the motoring scene with the Frozen Grey matte paint that proved to be a bit of a handful when it came to taking good care of it. Last year, the new F90 M5 range featured a unique Frozen Edition model wrapped in a Frozen Dark Red colour that was so special that only 400 units of the M5 were worthy of it. And now, a Fort Washington-based dealer named West German BMW has presented a BMW Individual project based on the new F90 M5.
In addition to BMW's own Individual Program that showcases special colours such as Java Green, British Racing Green, Snapper Rocks Blue and of course, Frozen Dark Red, West German BMW's Individual Program also packs a range of special and expensive colours coupled with individualised interiors.
Today though, we are focusing on the M5 pictured on our gallery, which boasts a Caramel Brown leather interior and an iconic red exterior paint identified as Imola Red.
Named after the Italian F1 racetrack, this colour made its debut on the E46 M3. It surfaced after Ralf Schumacher scored his first win with BMW Williams on the Imola F1 circuit in San Marino, Italy. Although Imola Red is not an official colour on the current range of BMW's, buyers could get an Imola Red F90 M5 if they dug deep enough into their pockets.
For those less fond of paying large amounts of money on unique paint jobs, they can opt for less expensive BMW-endorsed colours which still boast some pretty interesting labels. One that's worth mentioning in this instance is Ferrari Red that is also implemented on request. Although not very popular with the M5, this red paint named after the Italian supercar manufacturer promises to be plenty capable as it has already proved itself on an M4 Competition Pack (see below) that we recently had on test.