When you are selling a used car, your best interest is to sell it for the right price and quickly. If you are living in Fort Lauderdale, the process of selling your used car has been made simpler. You can use various sites to post your ad if you want to sell your car in Fort Lauderdale and its environs. As a seller, you should always know what exactly the buyers are looking for. Setting a competitive price and providing a lot of information to the buyers regarding the vehicle's history helps speed things along.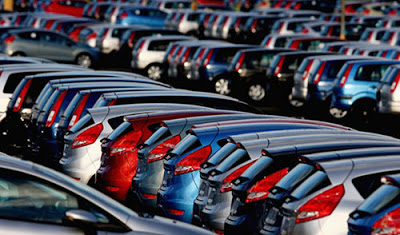 When purchasing used cars, buyers want to feel confident and secure. If you are selling your car privately instead of trading it to a dealer, make sure your advertisements stand out, and the prospective buyer has nothing to worry about. Here are practical monitoring top tips on selling a used car.
1. Prepare Your Car
Make sure that the vehicle is fully valeted. Take time to clean the outside, and inside making sure, it is clean throughout the time you are trying to sell it. Without any doubt, this will add value to your sale. Additionally, if there are minor blemishes like broke handle or trunk, fix them, and it will be worth it because it takes a minor fault to turn off the buyer.
2. Pricing
Be realistic about the price you are selling your car. Sometimes, you can put the price slightly higher then negotiate to get the deal that suits you. Use independent sources to determine the retail and wholesale value of your target vehicle. If your price is above the market, remember to explain why you are selling it with accessories that were not standard.
3. Where to Advertise
These days, advertising online is cheap and quite easy to do. Furthermore, when you choose to advertise your car on a site, be careful about the details you include in your ad and do not include your home address. Remember to list any extras your vehicle has and always be honest.
4. Get your Paper Work in Order
Make sure that your car is well serviced and all minor faults are fixed before you advertise your car for sale. If you don't inform your potential buyers about any flaws your car has, then you have to adjust the price down.
5. Documents
Make sure you have your logbook, owner's manual, and service records ready for the buyer to inspect.
6. The Meeting
Meet potential buyers somewhere away from your home with the car. If you are somehow nervous, then have a family member or friend to accompany you.
7. The Test Drive
Make sure you look at the driving license of the potential buyers before allowing them to drive your car. Never, ever, let them drive without you inside the vehicle. Check, with your insurance company, if the potential buyer would get covered– in case you get into an accident during the test drive.
8. Expect to haggle
Selling a car can become the most challenging bargaining of your entire life, so prepare yourself. Before you list your car for sale, think about the lowest price you can expect. Always stick to the price you cannot go past and when you reach it, inform the buyer that is the final price.
9. Receipt
After agreeing on the price and the buyer accepts to purchase the car from you, provide them with a signed receipt stating the car is being sold as seen and make sure to keep a copy for yourself.
10. Done Deal
Do not hand over the keys of your car unless they have paid fully. If they pay you by cheque, be patient and wait for it to clear.
Selling your current car on your own will likely get you a higher price than trading it in. You might also need to prepare yourself, to go through taking a lot of phone calls, advertising and show the cars to potential buyers, to get the better deal.